This post may contain affiliate links that, at no additional cost to you, I may earn a small commission. Read our Disclosure Policy.
Hello! I'm Sara from Confetti Sunshine and I am so excited to be here on Design Dazzle today. I love Toni and everything she does (which is always beyond cute) so I was thrilled when she asked me to be part of her Christmas Wonderful series. What a great way to spend holidays with virtual friends. But, when it started to get closer to the holidays I started me annual search for good holiday dishes. I am somewhat odd where in I usually don't like what I find in stores. And, sure enough, I couldn't find anything with in my budget that I liked this year. But, I had already volunteered to host holiday parties, so I had to come up with something.
Well, luck would have it that I ran into clear glass plates at Target. I already knew how well Martha Stewart paint worked on glass, so I figured it was fate. I am in love with how the plates turned out, and now that I have a good set of 24, I am thinking I will be using these plates as my go-to partyware. And, for the holidays I am pairing the gold plates with my adorable gift placesettings – see all three versions here.
To make a DIY Gold Stripe Plate you will need:
Glass plate
Martha Stewart multi-surface metallic acrylic craft paint in gold
Brush
Masking tape
First, clean your plate. Next, tape the bottom of the plate with the stripes, or pattern, you want. Then, paint over the tape, all on the bottom of the plate. Keeping the paint on the bottom of the plate keeps the plate food friendly. Let the paint dry really well. The paint bottle recommends letting the plate cure for 21 days before washing. I am letting mine set out a good week before a hand wash and will wait a month before putting them in the dishwasher. But, I painted some glasses a few years ago and they still look like new, even though we put them in the dishwasher all the time.

I love how these plates can be dressed up or dressed down, depending on the other accessories! And, who doesn't love a little gold stripe every now and then?
Want more fabulous Holiday Party Ideas? I've got plenty! Visit me at Confetti Sunshine, Instagram, Facebook, Pinterest, or Twitter for all the fun.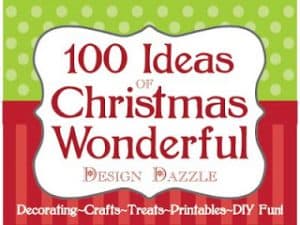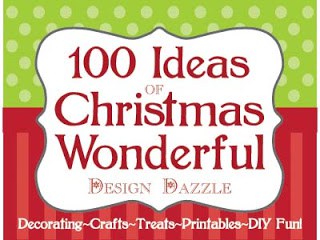 Christmas Wonderful runs until mid-December.
Title:
DIY Gold Striped Holiday Plate
Mentions:
christmas wonderful, glass paint, gold stripe, holiday tableware, painted plates
Keywords:
diy gold striped holiday plate
Last Updated:
July 31, 2020