This post may contain affiliate links that, at no additional cost to you, I may earn a small commission. Read our Disclosure Policy.
Hello Design Dazzle readers! This is Dawn from Not Just A Mommy and I'm thrilled to be returning for a third year as a Camp Counselor!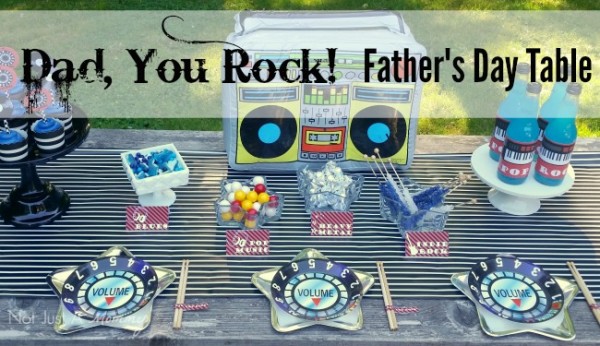 Looking for a clever way to help your kids celebrate Father's Day, which is right around the corner? Today, I'm sharing creative and fun ideas to celebrate the amazing fathers who are rock stars in your life with a a Dad, You Rock! table plus free themed printables…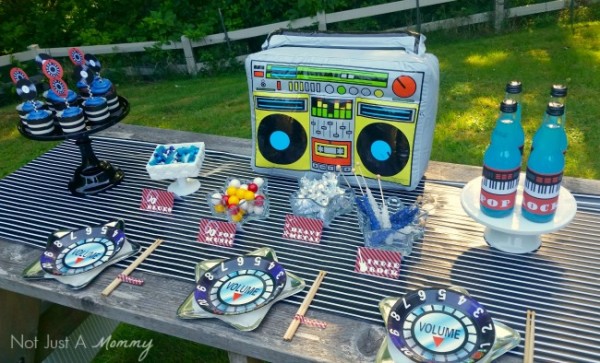 We start our table with a base of wrapping paper! I love to use wrapping paper as table covers; they come in a limitless array of colors and patterns, are inexpensive and make clean up a breeze. Dollar spot sections of big box stores like Target and Michaels are a great place to find them.
Create a easy place setting with star plates from Dollar Tree that serve as chargers to rock star dessert plates from Oriental Trading. My fun drink flags are wrapped around drumstick pencils that can serve as fun take aways. You can also attach the flags to paper straws for a great way to garnish soda bottles or drink glasses.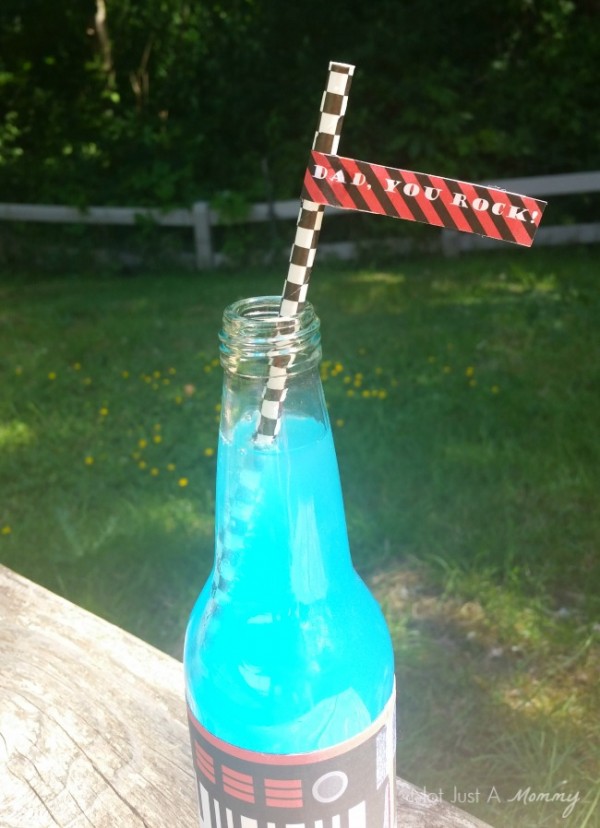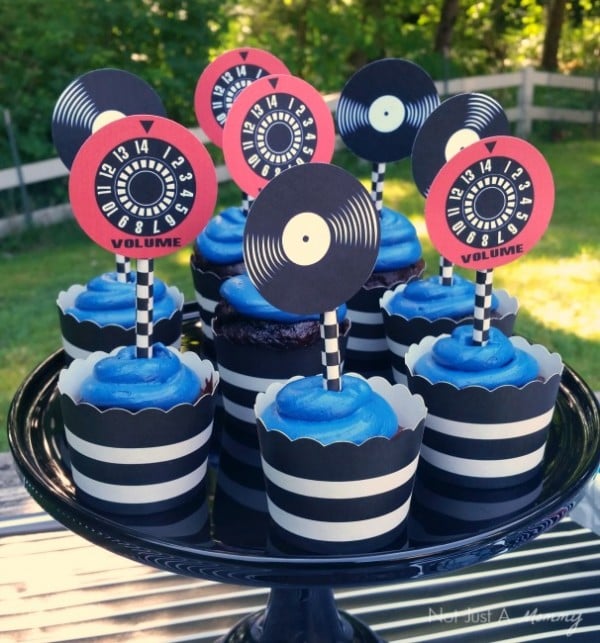 Turn party circles into toppers to jazz up cupcakes or dad's favorite baked goods. Punch out with a 2″ hole puncher or cut out by hand. A little hot-glue will easily attach them to paper straws or lollipop sticks and they are ready to party.
Party circles are so party versatile; If you are really crafty, sew them together to create a cool garland,  scatter them on the table as confetti, turn them into stickers for cups and bags, the possibilities are endless!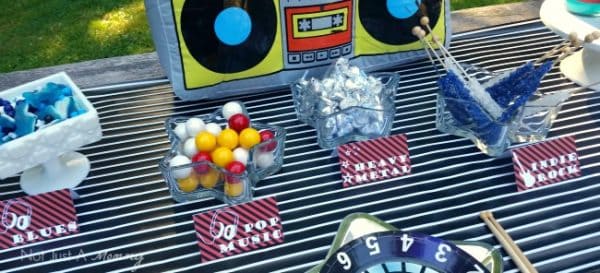 An assortment of candies will satisfy any sweet tooth. My star bowls are also from Dollar Tree, but clear bowls work just as well. I had fun with our candy choices, feel free to substitute in your own choices of sweets.
The key to making a party look fabulous are those little details. I designed the soda bottle labels but you can achieve a similar look by wrapping them in coordinating scrapbook paper.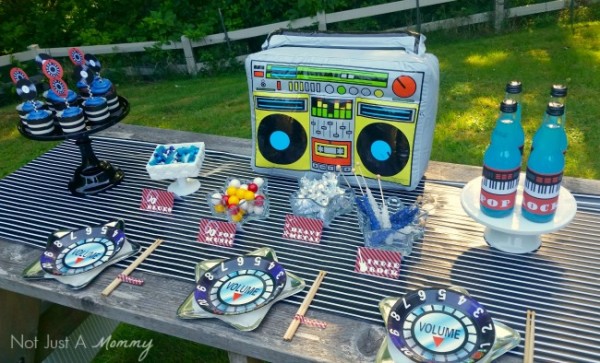 My favorite party element is the inflatable boom box, also from Oriental Trading. It has a cardboard base so it sits perfectly upright. Reusable party décor is always number one in my party tips book.
FREE FATHER'S DAY PRINTABLES – Download Links:
(click on a link to download the high-res pdfs. ENJOY!)
– 2″ Party Circles
– Tent Cards
– Party Flags
I hope you have been inspired to celebrate Father's Day with a twist! At the end of the day, it's all about making dad feel special that day, so have fun and enjoy.
Like what you just read? There's more where that came from…follow Not Just A Mommy on Facebook, Twitter, Pinterest and Instagram. Learn about upcoming events, giveaways and more with my weekly newsletter or sign up by email.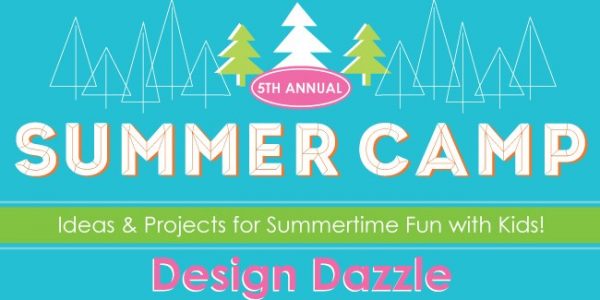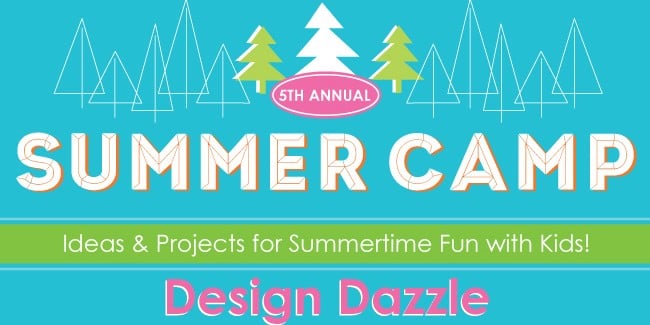 Thanks, Dawn! Want to see more summertime fun ideas? Check out the Summer Camp Archives!