This post may contain affiliate links that, at no additional cost to you, I may earn a small commission. Read our Disclosure Policy.
As promised, we're back with some more wonderful elf ideas. For me, that would be the hardest part of the elf tradition…thinking of new ideas for your visiting elf every night, but luckily you have us here to help you with that! 😉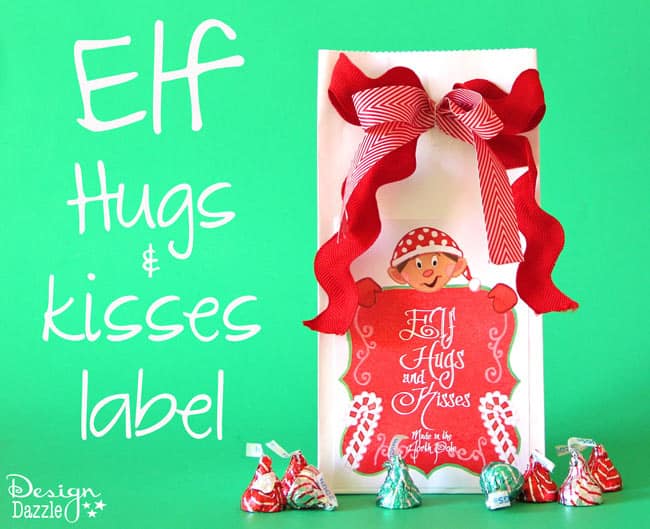 Elf Hugs & Kisses Label
Have your elf bring some hugs & kisses to share with your family, specially made and delivered from the North Pole!
Create a little gift for friends & neighbors with the elf hugs & kisses label attached to a cellophane bag filled with Christmas hugs & kisses.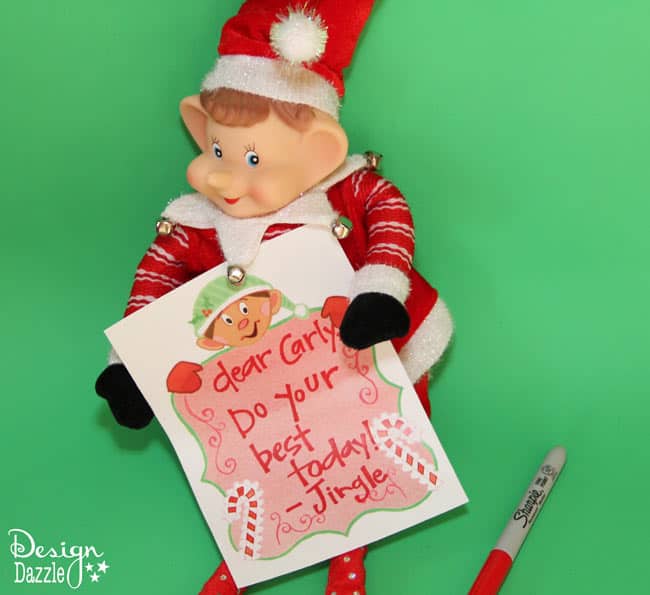 Elf Stationery
We created some really cute elf stationery for you to use this holiday season. Here's just a few fun ideas:
Leave a little personal note for your kids, or a reminder from your elf to be good because someone's watching!
Create a scavenger hunt for the kids.
Your elf could leave a note with some ideas for giving service…after all, that's what the season is all about, right?
Use the elf stationery to leave a note for Santa on Christmas Eve to go along with his milk & cookies.
Write a secret note to someone special & let them know how much you appreciate or admire them.
Write a note on the elf stationery to go along with your special North Pole delivery of pajamas, books, ornaments, or anything else you want delivered using our North Pole Mailing Label.
Elf Hot Cocoa Label
What about some elf hot cocoa? There are so many fun uses for these labels…
Your magic elf can bring some special hot cocoa for your family to enjoy.
Attach the label to a packet of hot cocoa for an inexpensive neighbor, co-worker, or little friend gifts.
Use washi tape to adhere a couple of packets together and attach the label.
Have Santa make a special delivery that includes a new Christmas book and some yummy hot cocoa using the North Pole Mailing Label.
Make a little hot cocoa gift bag including some elf hot cocoa, marshmallows, a can of whipping cream and some red & white striped straws. Attach your elf hot cocoa label and you're done.
Oh, and if your elf hasn't arrived yet, don't worry, it's not too late! You can easily have your elf delivered directly from the North Pole with your darling North Pole Mailing Label we released last week. Simply print and attach to a box with a personalized note written on our elf stationery and your magic elf inside…let the fun begin!
Elf Hugs and Kisses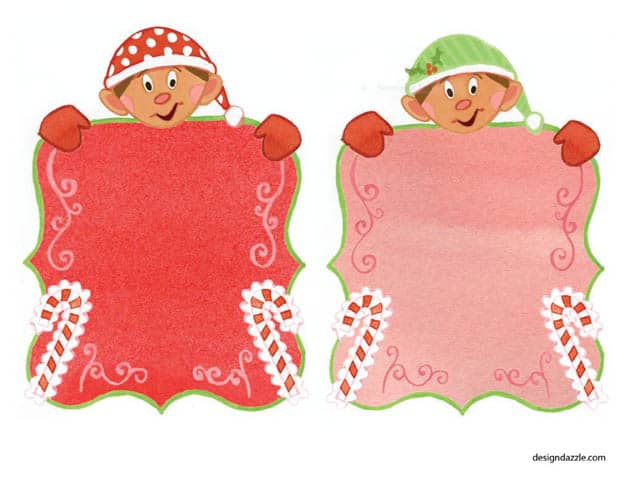 Elf Stationary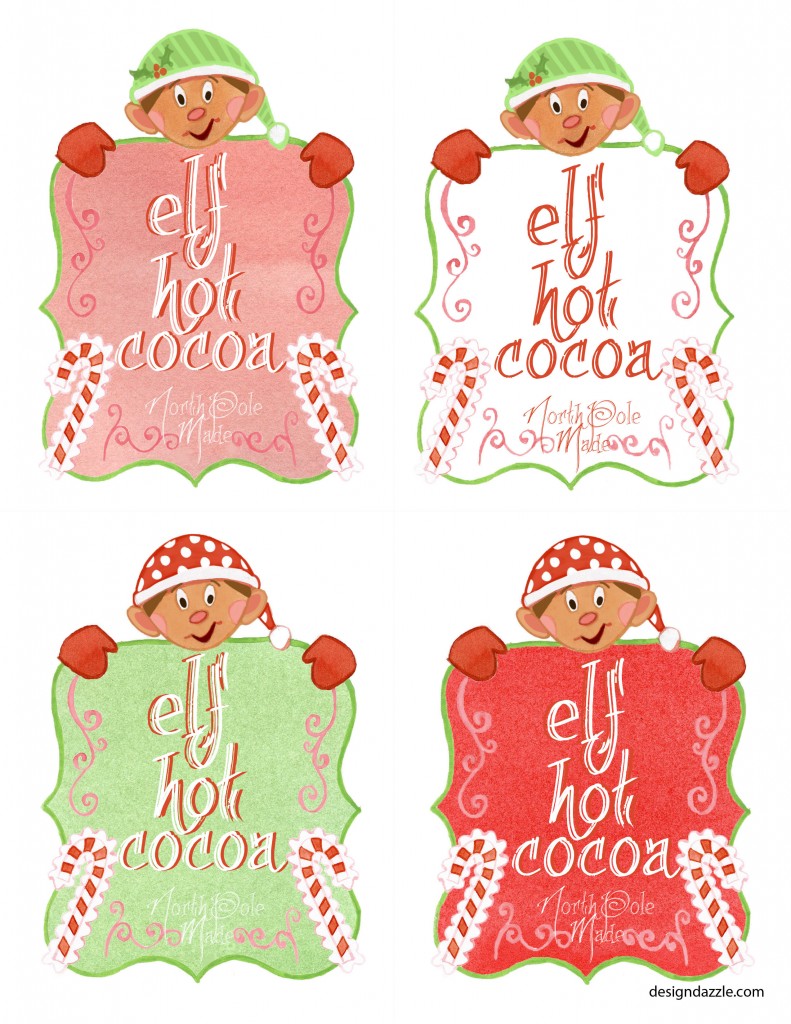 Hot Cocoa Label
The "Elf Hugs & Kisses, Elf Hot Cocoa & Elf Stationery" printables are FREE and available for immediate download by subscribing to Design Dazzle!
To receive this free printable – enter your email address in the box below and click submit. Make sure to check your inbox for an email from Design Dazzle. You will have access to all of our FREE printables and also will receive an email newsletter filled with lots of great information. Don't worry your email address will never be sold.
Printable files are for personal use only. They are not for commercial use.


We have some more elf ideas & a link-up party for you, so check back later today for more elf fun!