This post may contain affiliate links that, at no additional cost to you, I may earn a small commission. Read our Disclosure Policy.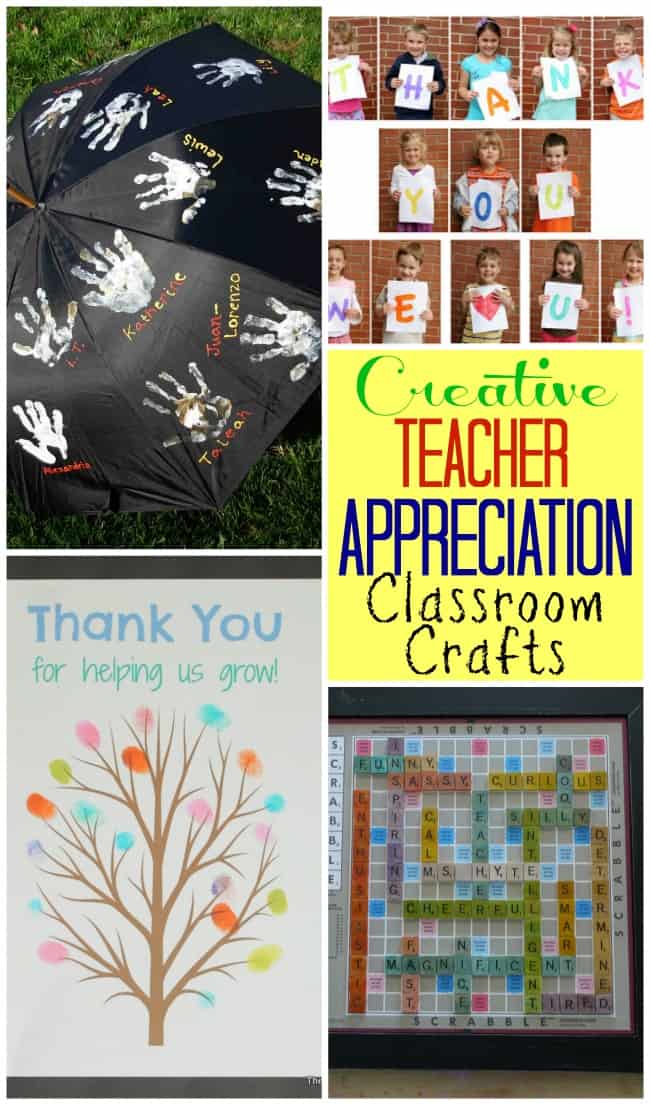 Teacher Appreciation week is coming up…May 4th – 8th. I just love that there's a week dedicated to showing our teachers how much we love and appreciate all that they do for our kids. They really deserve it! A teacher can have such a big impact on our kids and their love of learning.
So this week we're sharing some great ideas for Teacher Appreciation week, starting with some fun classroom crafts for the kids. Get all the kids involved in creating a fun gift or project for their teacher to keep and remember for years to come.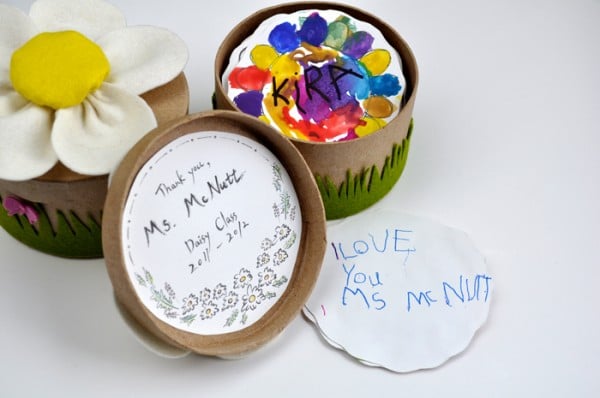 The kids can decorate a flower and write a note on the back. Then place the notes in a cute round decorated box.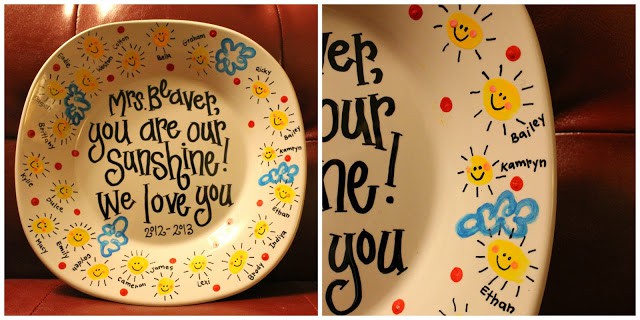 Decorate a ceramic plate with the kids thumbprints for a cute teacher appreciation classroom craft.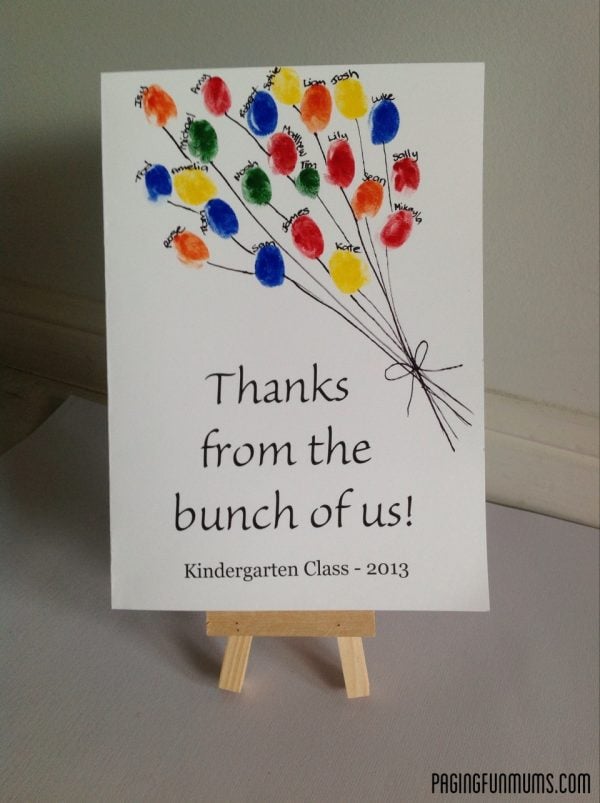 Make a cute card for the teacher with a big bunch of balloons using the kids fingerprints.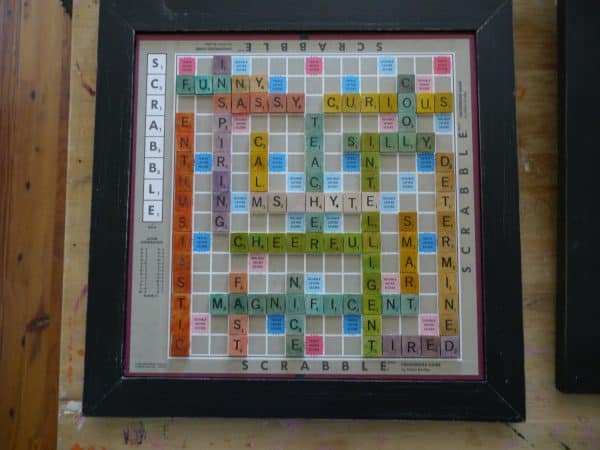 Have the kids create a scrabble game board with words they use to describe their teacher, using Scrabble tiles like these!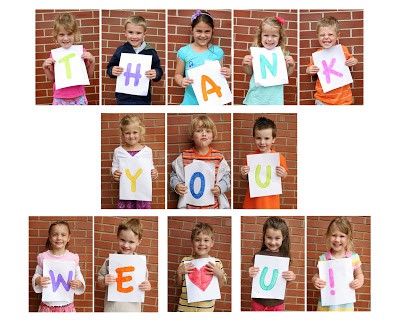 Spell out a special saying with the kids holding big letter signs for a teacher appreciation idea.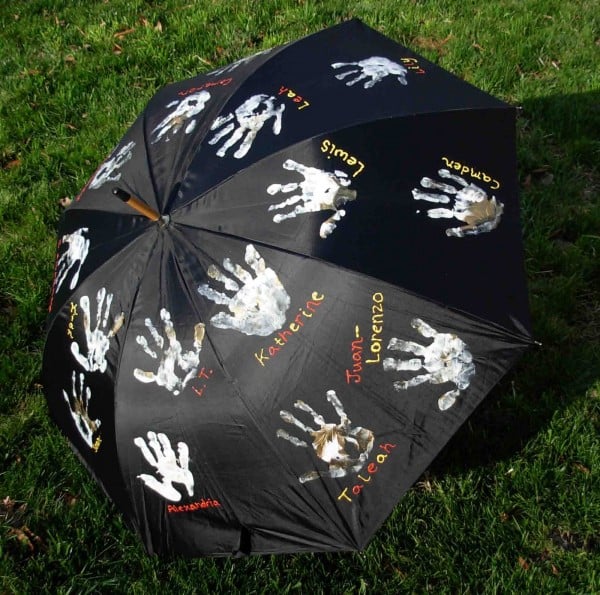 Love this one – have the kids place their painted handprints on an umbrella for the teacher. You can pick up a simple black umbrella here!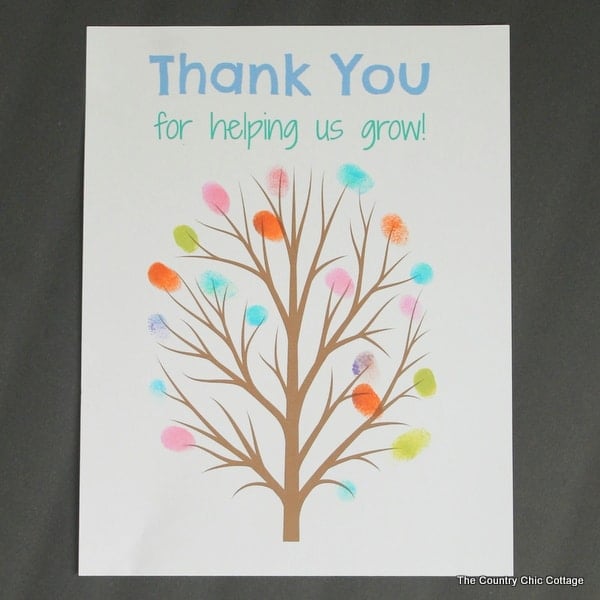 Create a fun tree for the teacher using this free printable and kids fingerprints.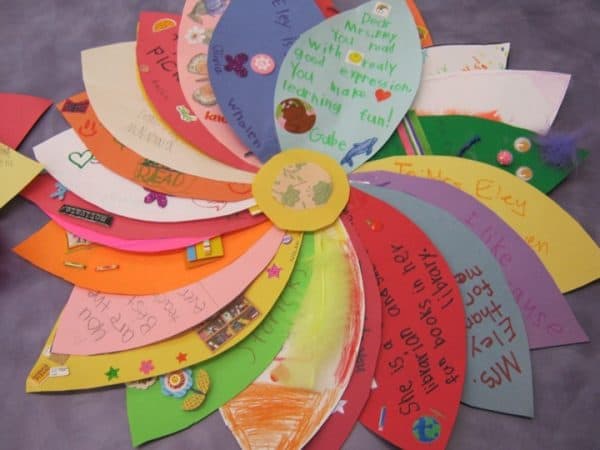 Have the kids write notes on flower petals to create a fun teacher appreciation craft and gift idea.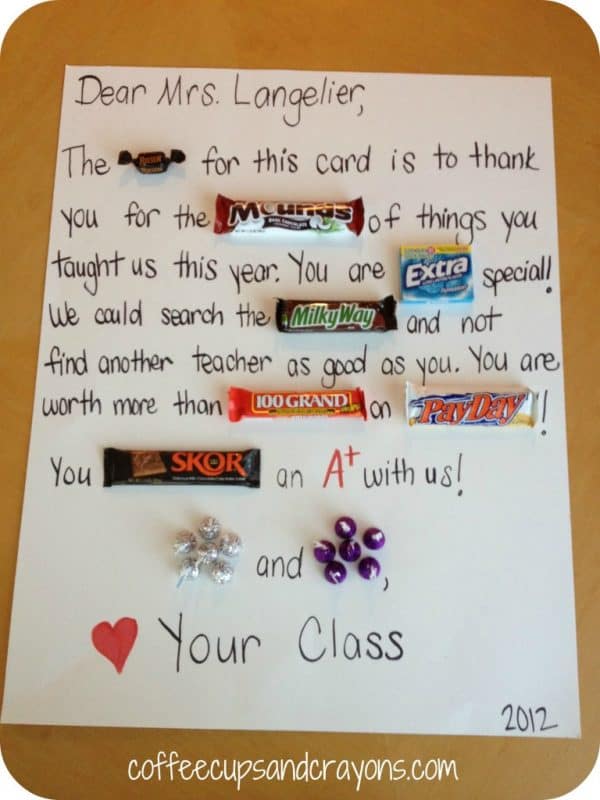 Create a big candy gram on posterboard for teacher appreciation week.
Do you have any crafts you've created for teacher appreciation week, that the kids can help with? We'd love to hear about them in the comments below.