This post may contain affiliate links that, at no additional cost to you, I may earn a small commission. Read our Disclosure Policy.
Hello Design Dazzle readers, I'm Kalleen from
At Second Street
. I am so excited to be here today and share a little something I've made for Christmas.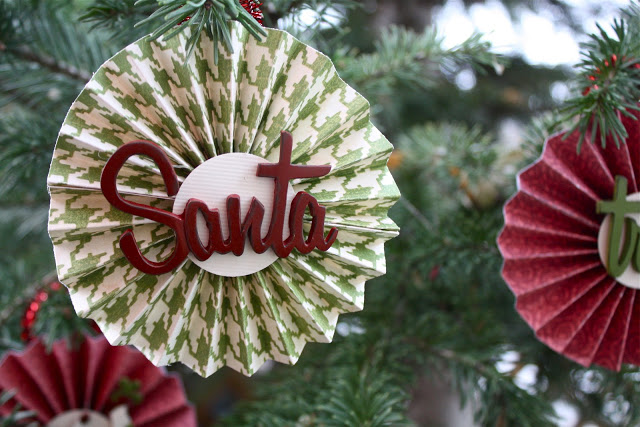 These paper medallion ornaments are such a simple, quick and inexpensive project. Perfect for a busy holiday season. It only took me about 10 minutes to make each ornament.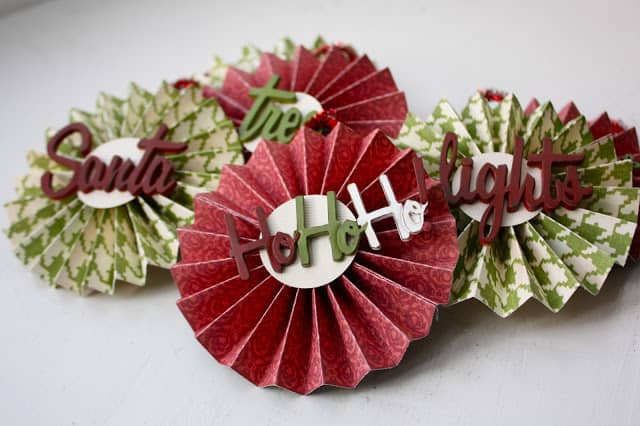 As a former scrap booker, I have a huge supply of paper and embellishments. I didn't even have to go to the store for supplies.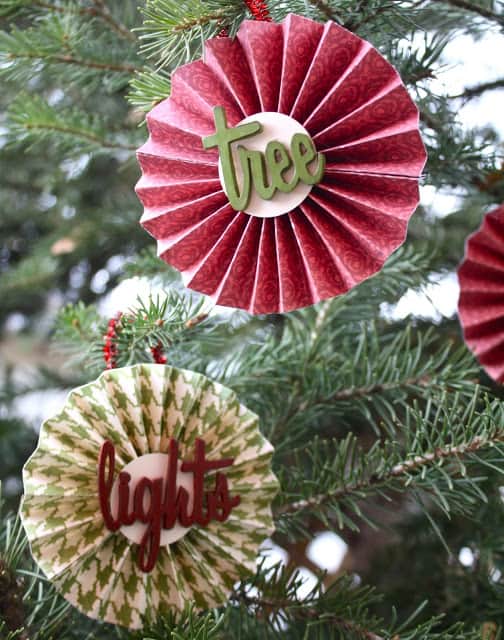 The thing that I love about this project, is that it can be done in so many different ways. You can change the size, the colors and theme to what ever fits the Christmas decor of your home.To make you own you'll need:-Paper (It can be scrapbook paper, wrapping paper, old newspaper or sheet music).-hot glue
-a circle punch or scissors
– embellishments
-pipe cleaner or ribbon
Step 1: cut 2″ x 12″ strips of paper. I used 2 strips for each ornament. I was able to make 3 ornaments out of each 12″ x 12″ sheet of paper.
Step 2: accordion fold the strips with 1/2″ folds
Step 3: glue the two ends together creating a ring.
Step 4: push down the center.
Step 5: cut some card stock circles and glue to the middle of the front and back. Be careful, it will want to pop up. I glued the back first, held it in place for a bit and then did the front. Arrange the pleats evenly before the glue sets.
Step 6: add an embellishment. You could use flowers, cut outs from an electronic paper cutter, a printed images, photos, etc. I love that there are endless possibilities.
Step 7: add a hook in the back. I used metallic pipe cleaner but a ribbon would work nicely too.
See, super easy!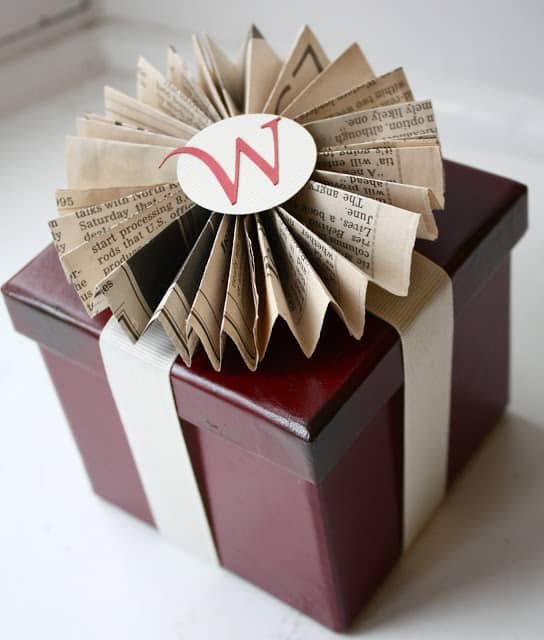 They also look cute on packages in place of a bow. I love the idea of using a monogram or the persons name.
Hope you all can find time to make something special for the holidays. Merry Christmas!