This post may contain affiliate links that, at no additional cost to you, I may earn a small commission. Read our Disclosure Policy.
Today I'm sharing the fourth and final post in my Christmas Home Tour series! If you weren't able to catch my other three posts on my entryway, kitchen, and dining room, just check out the bottom of this post for all the links to the rest of the tour!
Decorating for the holidays can seem overwhelming and stressful, but I love the atmosphere it brings! My Christmas living room is the perfect sanctuary for me and my family to relax and enjoy the spirit of the season.
I wanted everything to still be festive and beautiful, but not overwhelming. For that reason, I stuck with a slightly more neutral theme in the living room, compared to the rest of my home.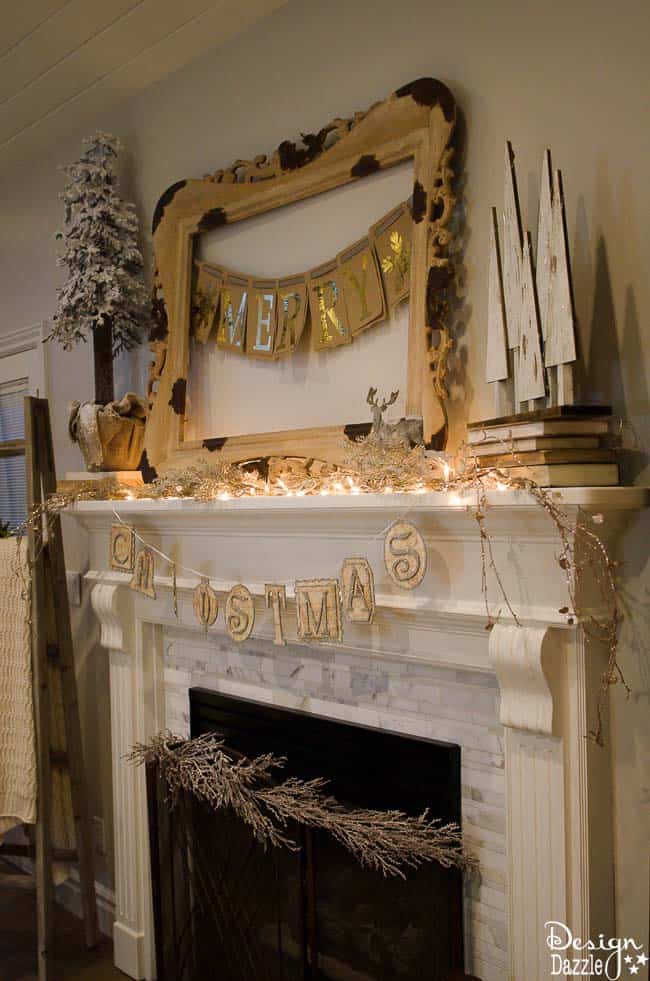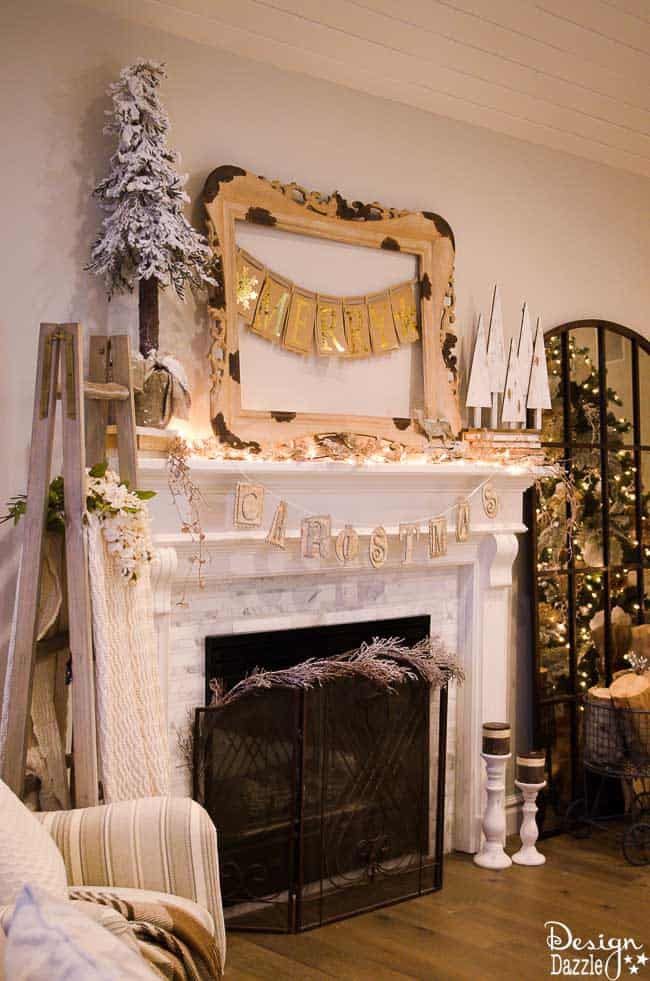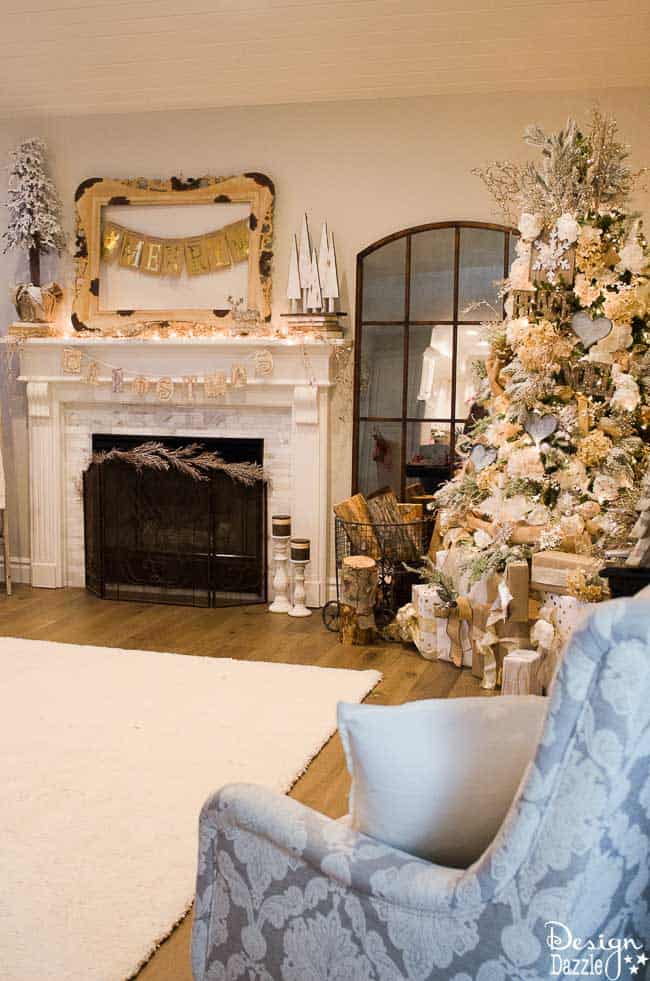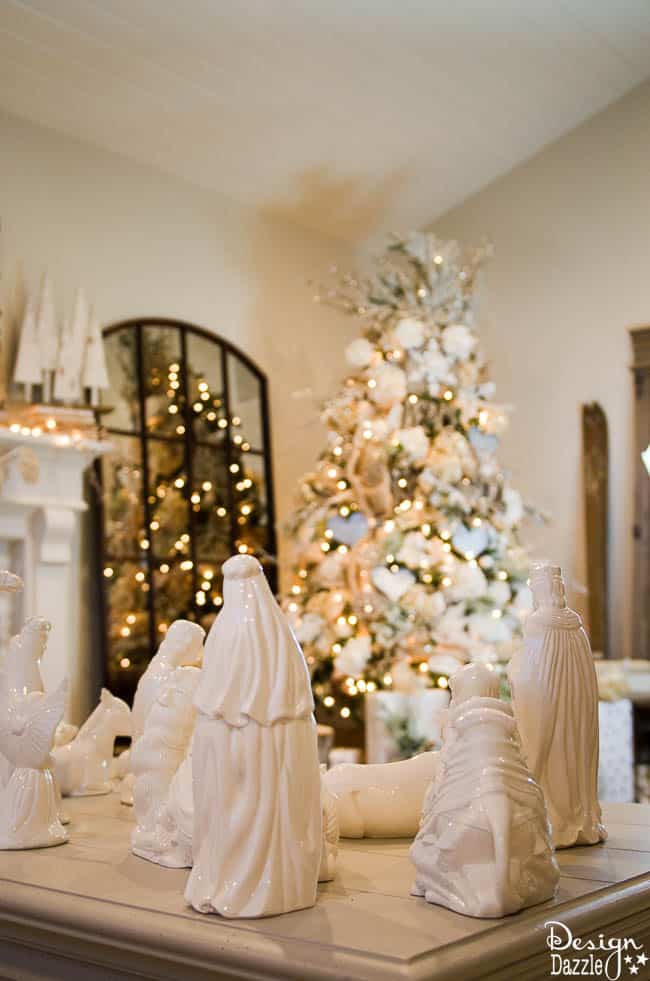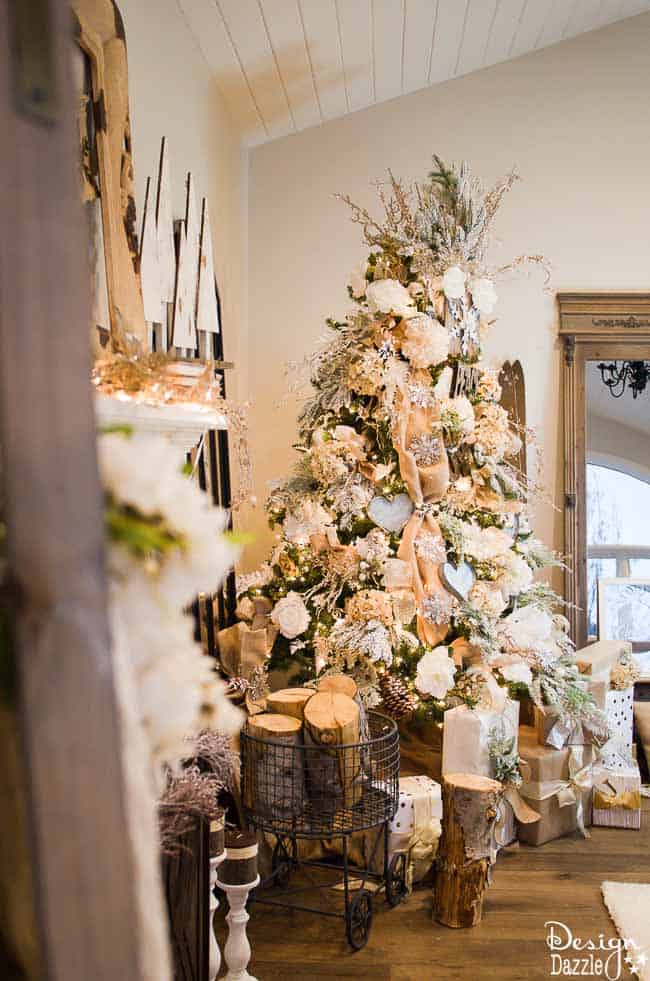 Having these logs next to the fireplace makes everything so cozy! The best part is that it doesn't have to cost you anything – you just have to scavenge for some logs! Add a cute basket to hold your firewood and you've got the perfect winter decor to last all season long! This would look just as cute with fake fireplace, too!
I've had the decorations for this tree for a long time, and the neutral colors mixed with rustic elements adds a homey feel to my living room that I love during the holidays.
Updating your mantle decor is one of the quickest and best ways to make your home feel seasonal and festive! I used this amazing vintage frame as a focal point and used the trees and other elements to make it all cohesive and feel perfect for the holidays.
If you don't like to put the presents under the tree too early in the season, then creating a few fake presents is the perfect way to achieve that same Christmas-ready look! The best part is that you only have to wrap them once, then you can use them year after year. I love using lots of ribbon and fun elements like foliage or jewels on presents to make them look just a little more elegant!
See more of my Christmas Home Tour!
Living Room (This post)