This post may contain affiliate links that, at no additional cost to you, I may earn a small commission. Read our Disclosure Policy.
Welcome to the third post in my Christmas Home Tour series! In this post I'll be showing you how I decorated my desk and dining room for Christmas! If you haven't seen the other two, make sure to take a look by clicking the links at the bottom of this post!
Getting creative and festive with my dining room is always a lot of fun. It's so nice to change things up throughout the year and keep it interesting for when guests are visiting. Nobody likes a boring tablescape!
I also enjoy sprucing up this desk area since it's in a high traffic area. It's awesome to have this space to play with. I love the rustic chic look that it turned out to be this year!
This typewriter adds the perfect vintage and rustic vibes! I can just imagine sitting down with a cup of hot cocoa to write Santa a letter! I rented it from Blissful Charm and it just adds the perfect touch to this desk.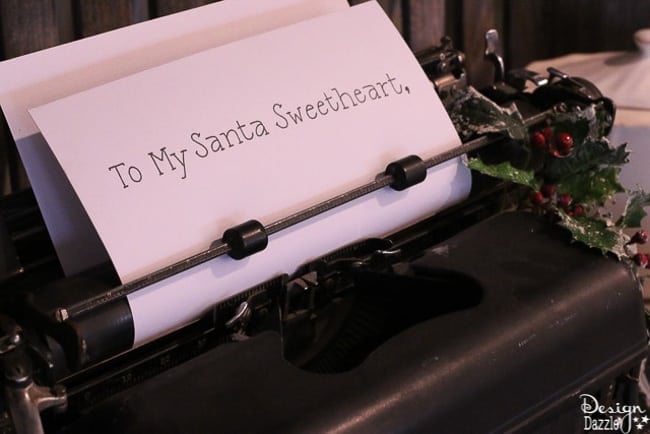 It's all about those little details! The teapot and teacups aren't necessarily Christmas themed and could be used any time of year, but because I added a few little Christmas sprigs and spruced them up, they look perfectly wonderful with all the other decor!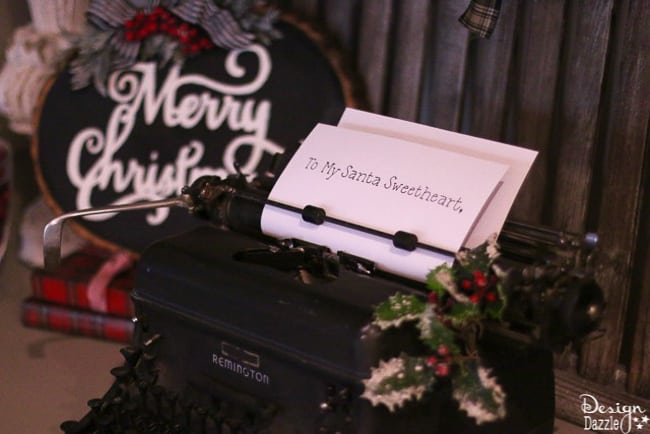 These mitten cutlery holders are adorable! Not only are they functional, but they add a little something that you wouldn't normally find on a holiday table.
Personalized place holders always make everything feel more special, and these candy cane trees are the perfect festive touch! Plus, they're easier to spot than a smaller place holder and help pull the decor of the table together.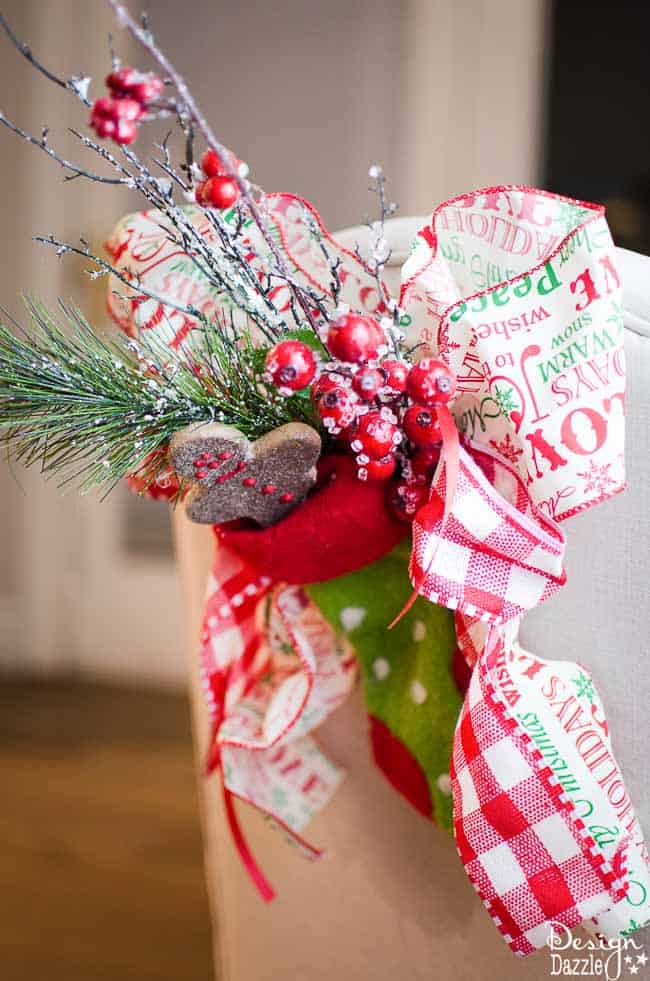 I love using non-traditional decor when it comes to my tablescapes. Wooden signs, felt balls, and unusual containers add creative textures and silhouettes to the table. I am thrilled with how my table this year turned out!
See more of my Christmas Home Tour!
Dining Room & Desk (This post)
Living Room (Will be posted on Friday!)


Save