This post may contain affiliate links that, at no additional cost to you, I may earn a small commission. Read our Disclosure Policy.
Hey there Design Dazzle readers! I'm Ashley from Apples 4 Bookworms and I can't believe it's already NOVEMBER! I love the holiday season and I love to create fun things for my three little kiddos. It always seems like this time of year is CRAZY busy and full of traveling. So, I created a busy bag my kids can use in the car (on a cookie sheet on their lap) or while I'm busy doing Thanksgiving and Christmas "stuff".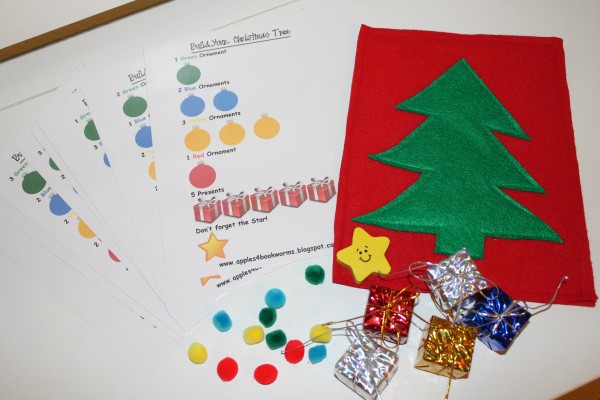 With this busy bag the kids can build their own Christmas Tree!
I made these cards with an assortment of different combinations of ornaments and presents for the kids to follow.
MATERIALS:
Red Felt
Green Felt
Yellow, Blue, Green, and Red Pom- Poms
Stars (found these here)
Presents (found those at Dollar Tree)
I cut out a Christmas Tree out of the green felt. Sewed it onto a red rectangle. Then, I sewed a back on, to hide the stitches. 🙂
So, the kids follow the cards to build their Christmas Tree! Fun!
Ashley loves
to create teachable moments! As a past Elementary and Jr. High teacher she likes to share her creativity and teaching ideas with others! She is a stay at home mom of 3 adorable kids~ ages 5 and under. She taught a Playschool in her home for 2-3 year olds and teaches Math classes out of her home during the Summer. Besides teaching ideas she will share occasional recipes, church ideas, and crafts!
For MORE of her BUSY BAG ideas, follow Apples 4 Bookworms Boutique on Facebook
Or Apples 4 Bookworms on Instagram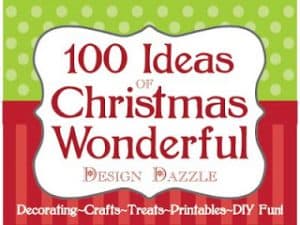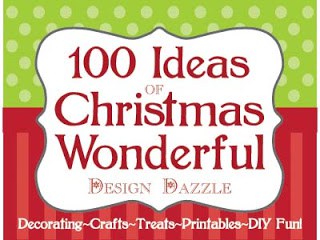 Christmas Wonderful runs until mid-December.
Title:
Christmas Busy Bag for Kids
Mentions:
busy bag, christmas tree craft, christmas wonderful
Keywords:
christmas busy bag
Last Updated:
August 12, 2020