This post may contain affiliate links that, at no additional cost to you, I may earn a small commission. Read our Disclosure Policy.
'Tis the season to get your Christmas Craft on so let's get started with some trendy plaid Christmas ornaments!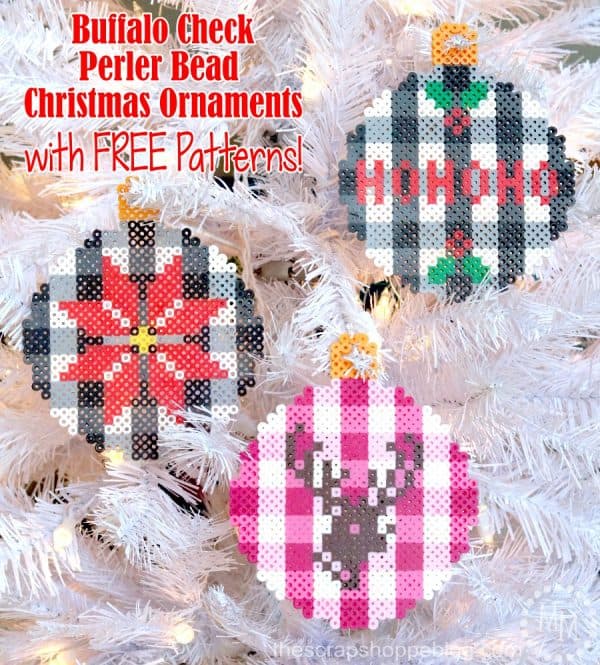 Hi there! I'm Michele from The Scrap Shoppe, and I'm so happy to be a part of Christmas Wonderful again this year. It is one of my favorite series because it's all about kid crafts!
Over the summer I introduced my two little boys to Perler Beads. I remember loving playing with them when I was little so it was no surprise that they took right to them. Perler Beads are great for practicing hand-eye coordination, following patterns, and creative play when they come up with their own designs.
And there is no reason that their creative play can't help you have some fun new trendy decor for Christmas! Buffalo check is a hot pattern right now so how fun would it be to use that pattern to make Christmas ornaments in a form that the kids can make.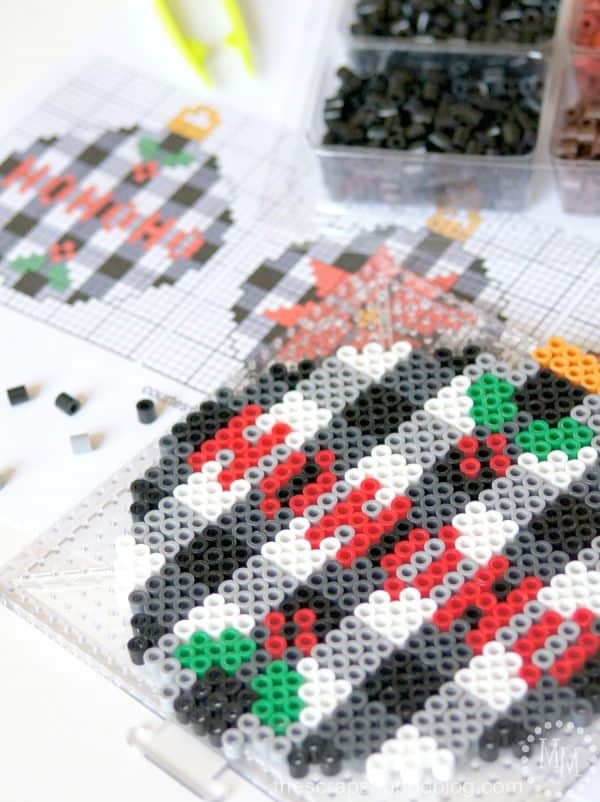 I have designed 3 Christmas buffalo check ornament patterns that you can download here.
For the colors you will need black, dark gray, light gray, white, red, green, dark brown, gold, and 3 shades of pink.
You will also need large, square boards.

Iron the Perler Beads for your child per the directions that come with them. Be sure that the "hook" at the top is melted well so that you don't have to worry about it breaking when hanging.

Aren't they fun? The kiddos will be excited to hang their creations from the Christmas tree or even you could help your child make a banner out of them.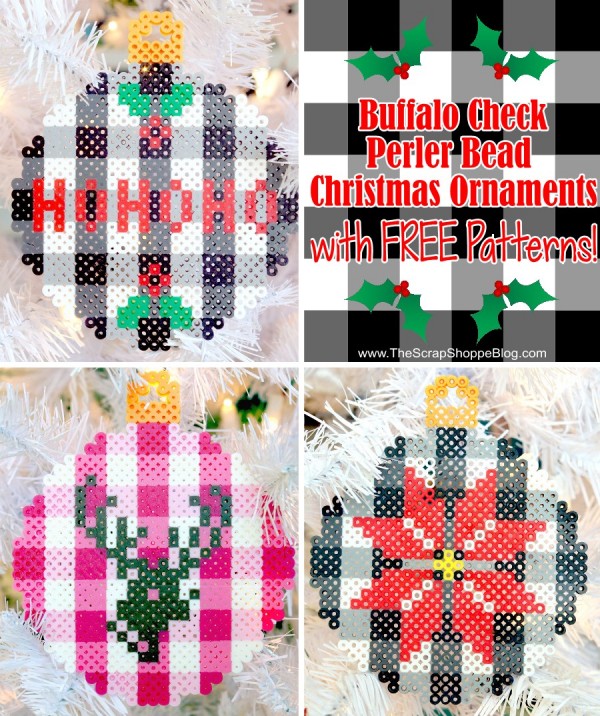 I hope you and your children enjoy these patterns! Make the creative play even more fun by creating with your child.

Michele is the creator behind The Scrap Shoppe, a craft and DIY blog. She is a wife and mommy to 2 fun little boys. She gave up a job in science to pursue her dream of spending more time with her boys and becoming a full time blogger. The Scrap Shoppe focuses on creating fun, creative, and unique craft and DIY projects for the home that anyone can make.
You might also enjoy the following Christmas crafts: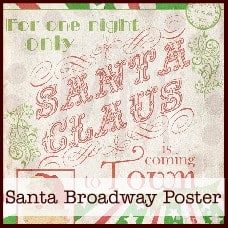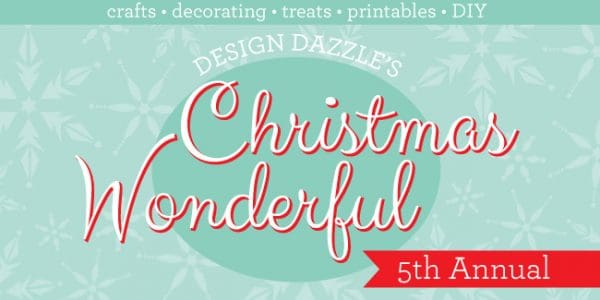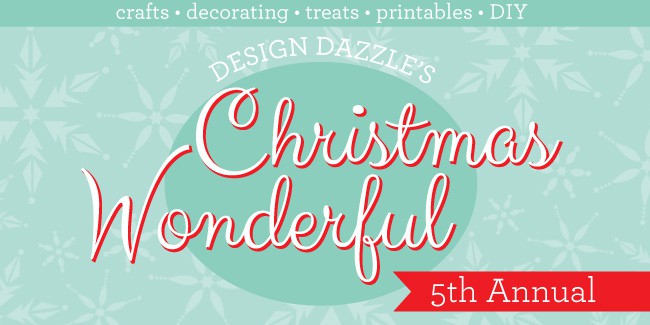 These look like such fun to make. Thanks, Michele!
Title:
Buffalo Check Perler Bead Christmas Ornaments
Mentions:
christmas, Christmas crafts, christmas wonderful, perler beads
Keywords:
perler bead christmas ornaments
Last Updated:
February 16, 2018