This post may contain affiliate links that, at no additional cost to you, I may earn a small commission. Read our Disclosure Policy.
Back to school is always a special and exciting time. Why not make a tradition and have a back to school breakfast for kids or make it a dinner!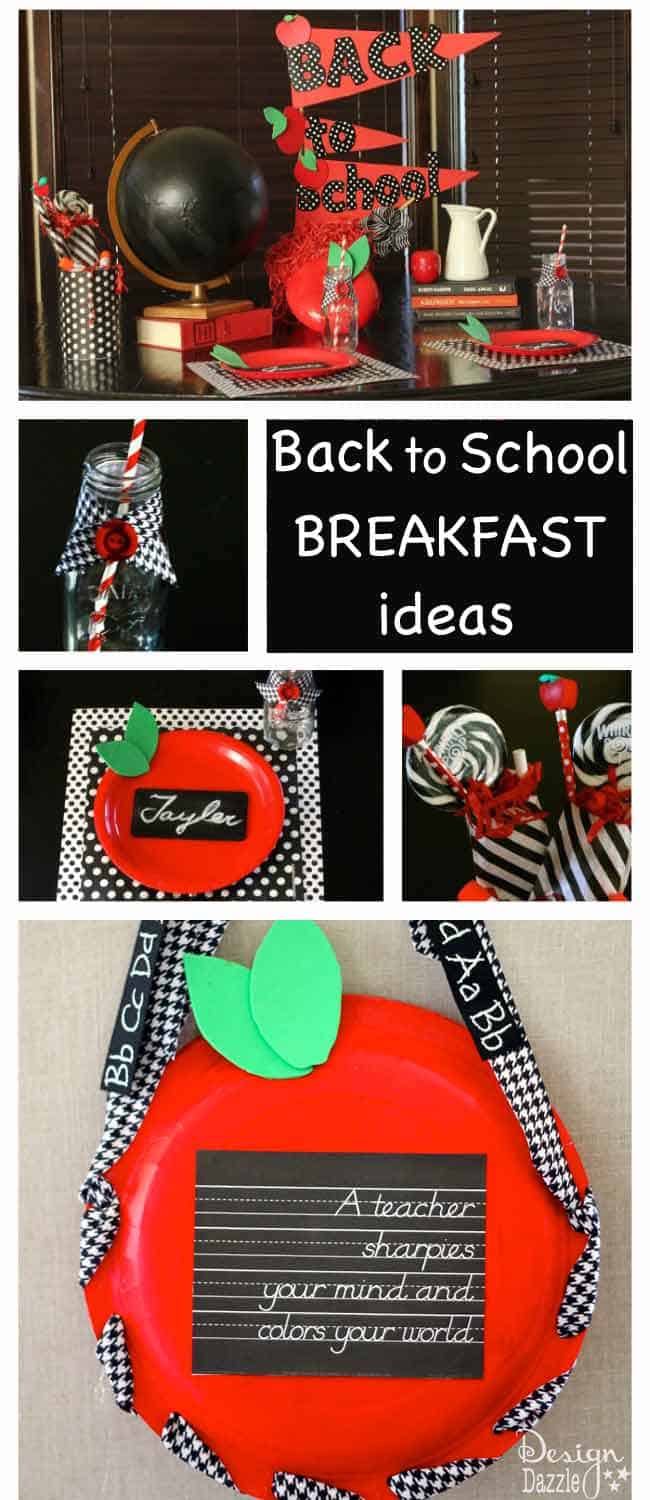 I share some tips on making a cute and fun tablescape display to get your kids in the mood for school! This would be a nice tradition to do yearly each new school year.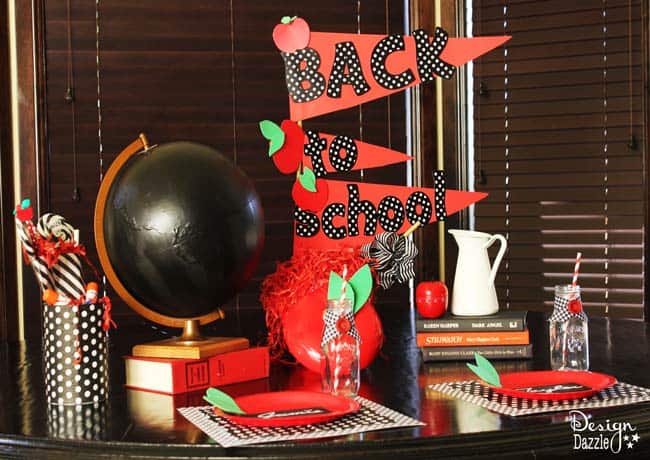 Over the last several months I purchased some items at the thrift store that worked perfectly with this theme. The apple cookie jar was all of $3 and made for a perfect centerpiece.
Green foam (to hold the pennants) and the red pennant banners were added to the cookie jar (the lid is on the table). The globe was painted with chalkboard paint. This was another thrift store find.
I found books in my office library that had red and black covers (once the book covers were removed). The red apple on the books is actually a plastic timer purchased at Michaels.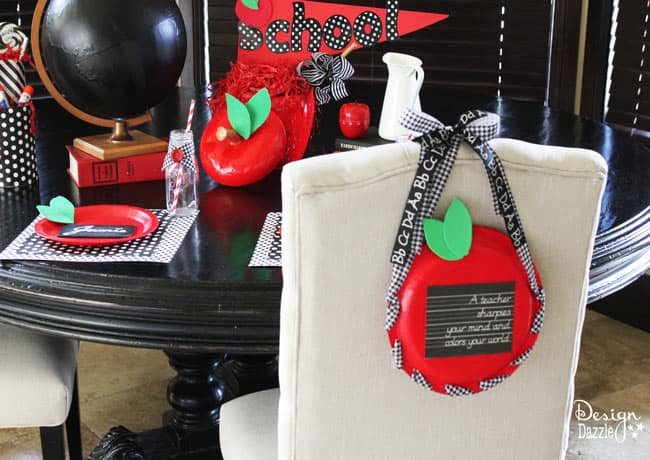 This cute apple gift idea is a great way to decorate your dining chairs. When finished eating the kids can take it to school for their teacher!
It's a gift tote made with paper plates! Fill with your favorite gift. An easy activity to make with your kids for their new teacher.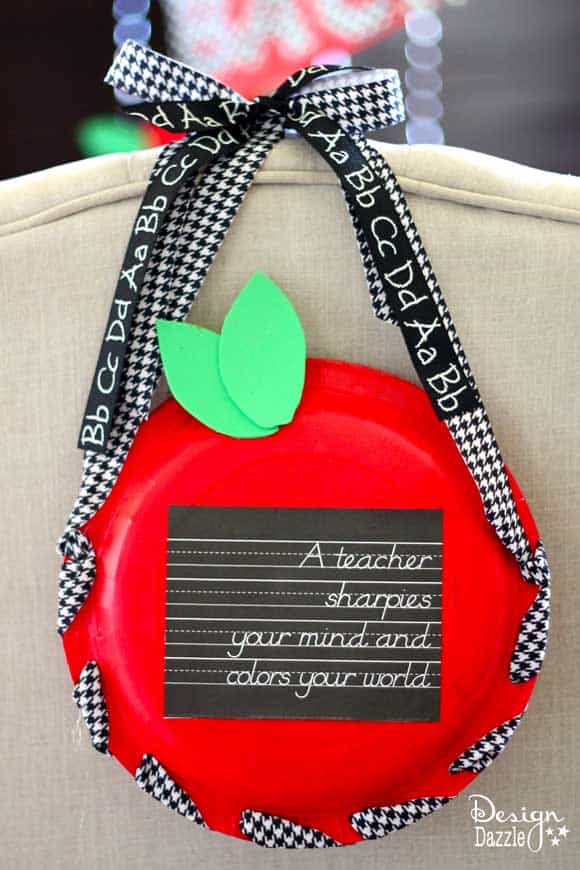 We have the free printable "A teacher sharpies your mind and colors your world" for you. Check out this post for the paper plate gift tote and free printable.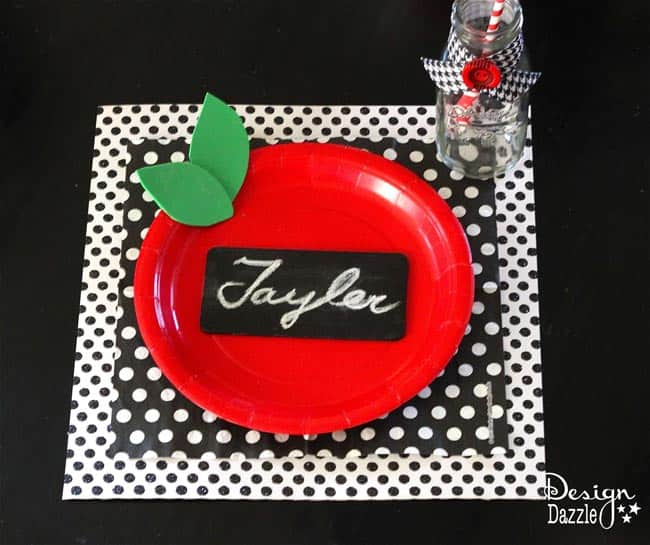 Simple place setting made with scrapbook paper (white paper with black polka dots), black with white polka dot napkin, red paper plate, and chalkboard name card. The red plate was made to look like an apple with green foam leaves.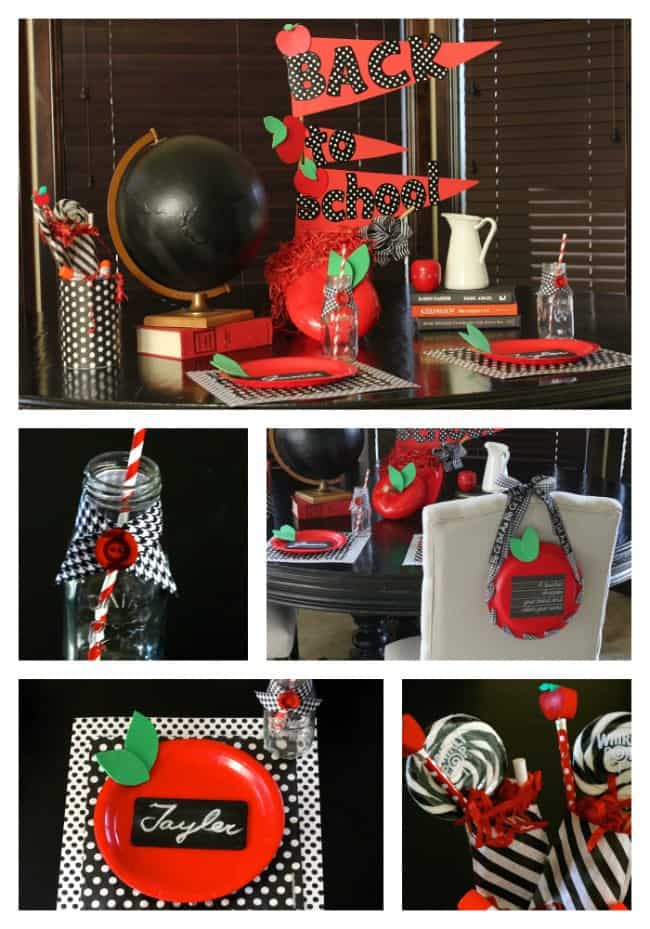 Michaels asked me to make an Arts & Crafts haul using back-to-school items. So I decided to create a back-to-school breakfast for kids using items I had at home and the items from Michaels. #MichaelsMakers
You can watch my video of the Michaels Craft Haul.
At the end of the video, I share very quickly how I set up the back to school breakfast for kids table setting.

More Back to School Ideas: