This post may contain affiliate links that, at no additional cost to you, I may earn a small commission. Read our Disclosure Policy.
Apple Recipes that will bring a smile to your face and make you say "Welcome Fall!"
An apple a day can keep the doctor away, more importantly apple season brings us Delicious Apple Recipes! The unique flavor of apples can be added to so many delicious foods both savory and sweet! It is time to run out and buy a bundt pan and a donut pan. You will certainly need them when you see what follows. Some scrumptious apple recipes that will no doubt get you in a fall kind of mood! Apples, Apples, and more Apples!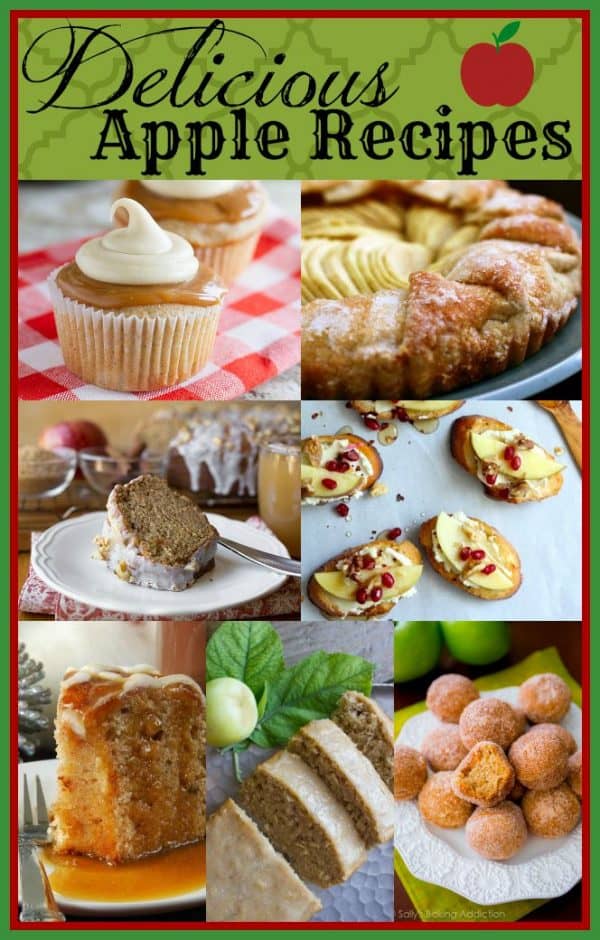 Glazed Apple Cinnamon Oatmeal Bread
This is perfect for a Sunday morning. Once the apple cinnamon scent wafts through the air the kids will certainly get out of bed!
I love spice cake. So it just makes sense to make it an apple cider spice cake. Don't you think?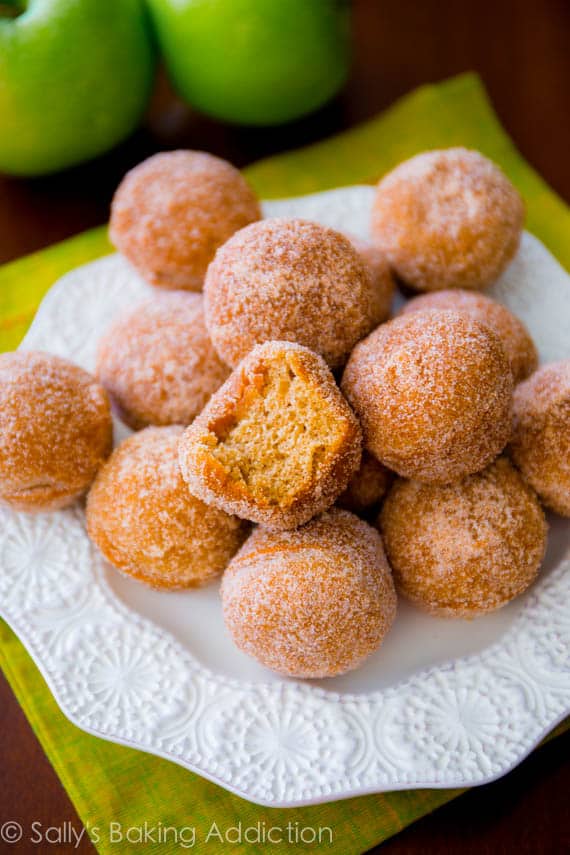 Spiced Apple Cider Donuts Holes
These are baked!! That means you can eat double the amount and not feel bad.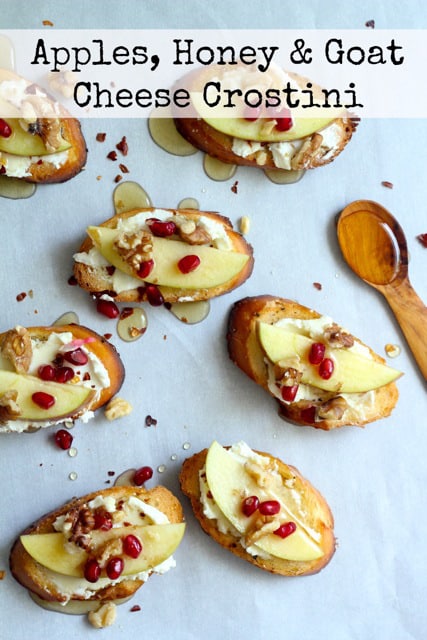 Apples, Honey, & Goat Cheese Crostini
You may be afraid of goat cheese, but trust me. These are delightful.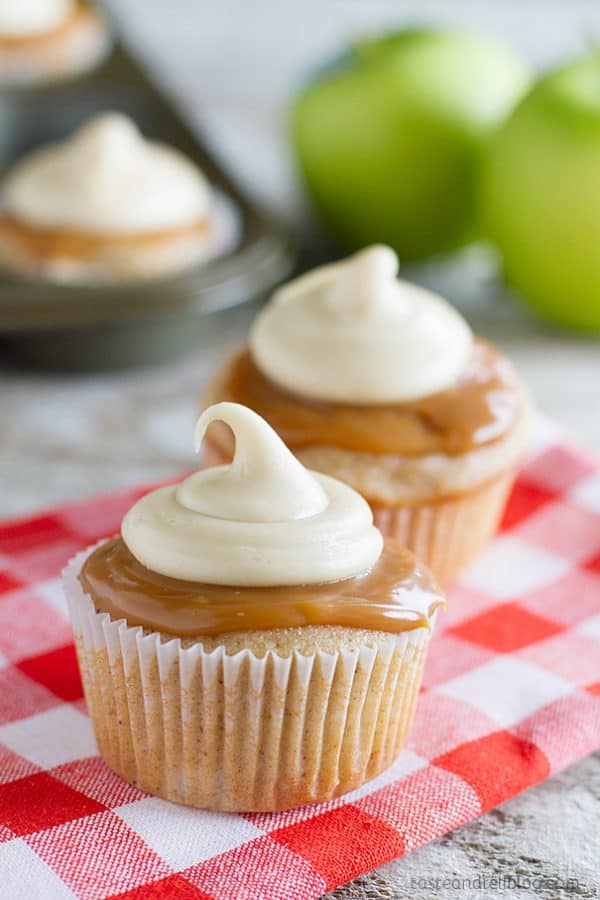 Look at that caramel dripping. Need I say more?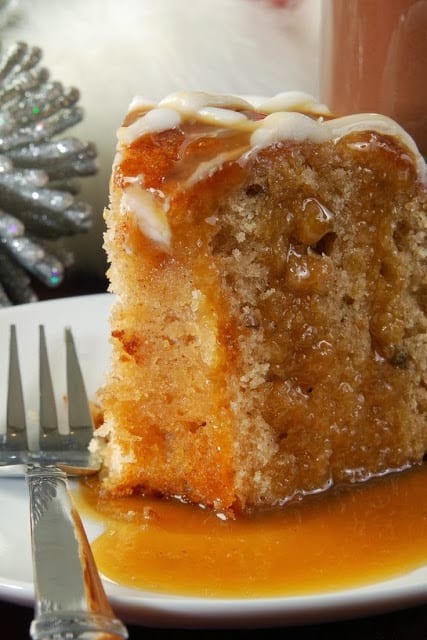 Apple Harvest Pound Cake with Caramel Glaze
These will be the perfect ending to a dinner party. You will be a hero after you serve this to your guests.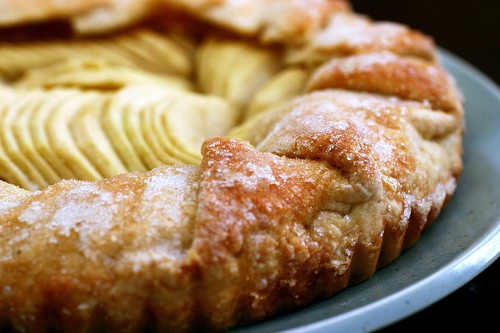 An apple tart is perfect for those who don't have a crazy sweet tooth, like I do. It is amazing without over doing it in the sugar department.
Is your mouth watering? Cause mine is. Time to start baking. And then eating. And then eating some more.