This post may contain affiliate links that, at no additional cost to you, I may earn a small commission. Read our Disclosure Policy.
We wish you the merriest Christmas and the happiest new year. This is the saying on our 2013 family Christmas card. We had a wedding less than 3 weeks ago and I was able to get this Christmas card designed and printed just in time for most everyone to receive it before Christmas.
Here is the family snapshot for the front of the card.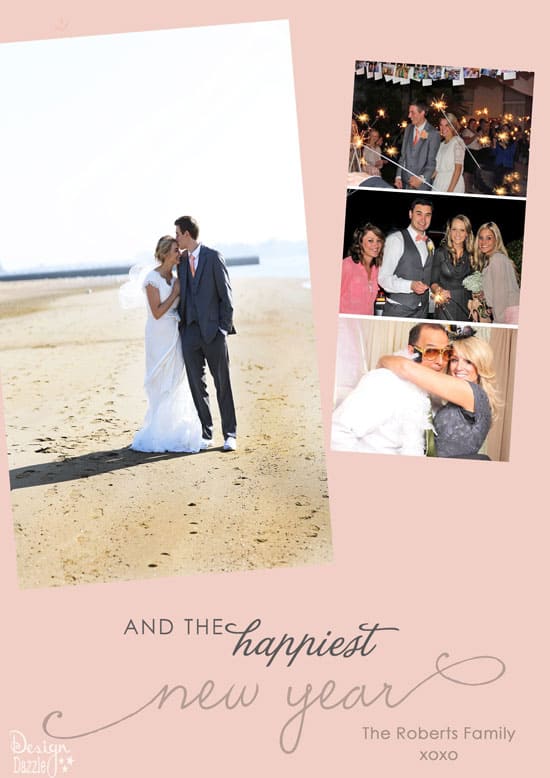 Here is the inside of our card. Our son and his beautiful bride, Marissa were able to take bridal pictures a couple of days before their wedding at a local beach in Northern California. I added a couple of snapshots to the card – sparklers are such a fun way to send off the bride and groom on their honeymoon. My hubby and I having a silly time in the photobooth at the wedding. We had such a wonderful time that day.. Thanks to Marissa's parents and family it was an amazing time and beautiful reception. Even the weather was perfect. Isn't it great when you adore your new daughter-in-law?
Our daughter graduated from high school this year and this is one of her senior pictures taken by Chelsea of Chelsea Peterson Photography. Stunning photo – I love it! Thanks, Chelsea!
Here is last years Christmas card… and 2011's Christmas Card.
Here is our 2010 family Christmas card.
If you need something extra at Christmas to show your kids Santa was really in your home, this is such an awesome idea!
Thank you to the many readers of Design Dazzle. I am so appreciative of your kind comments and sweet emails. Thank you, thank you!
Have a wonderful and Merry Christmas!