This post may contain affiliate links that, at no additional cost to you, I may earn a small commission. Read our Disclosure Policy.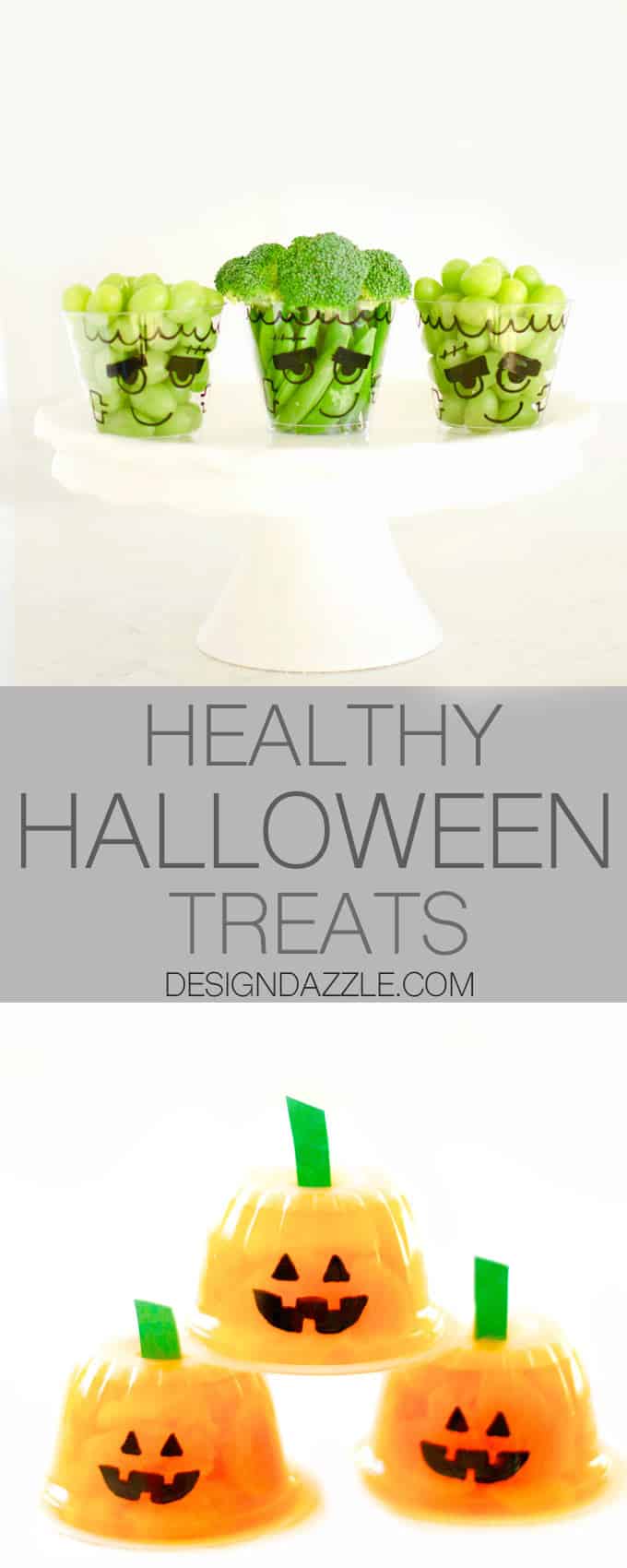 Halloween can be filled with sugar, sugar, and…you guessed it, more sugar! It is so nice to be able to take a break from the sugar and offer a healthy treat to your kids. Sometimes schools also have a strict 'no sugar' policy. These 5 minute healthy Halloween treats are absolutely perfect for class Halloween parties or just for a great treat for your kids.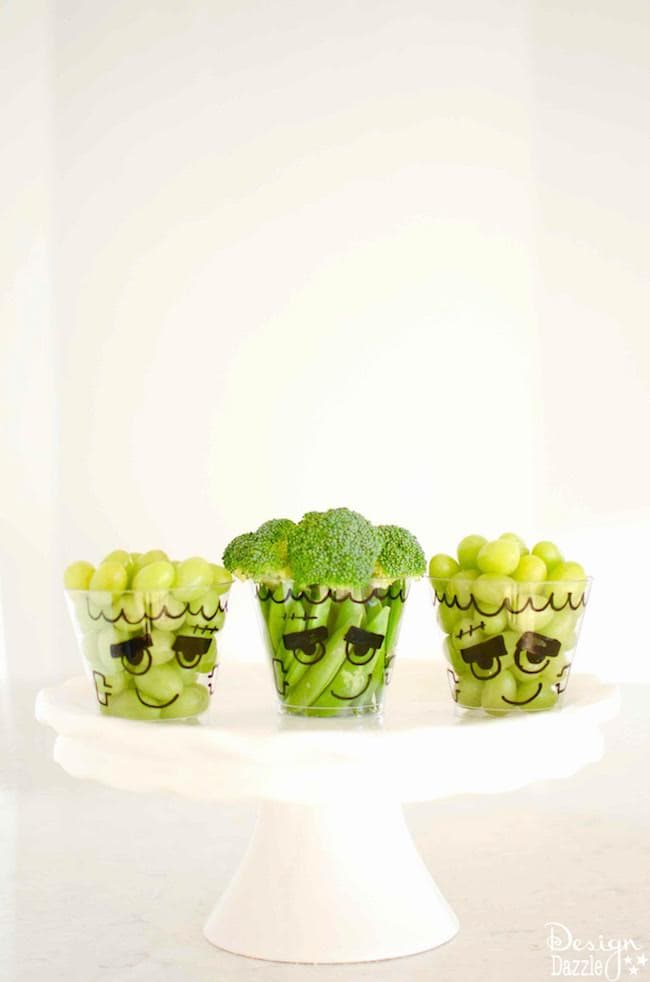 1. Frankie Baby – these little fruit and veggie cups are simple and cute! You will need clear plastic cups, green fruits/ veggies, and a sharpie.
Using the sharpie, draw any Frankenstein face you can imagine on the cup. The more creative, silly, or spooky the better! Fill your cup with the fruits or veggies. You could also put ranch dressing or fruit dip down at the bottom of the cup, making it an even more delicious snack!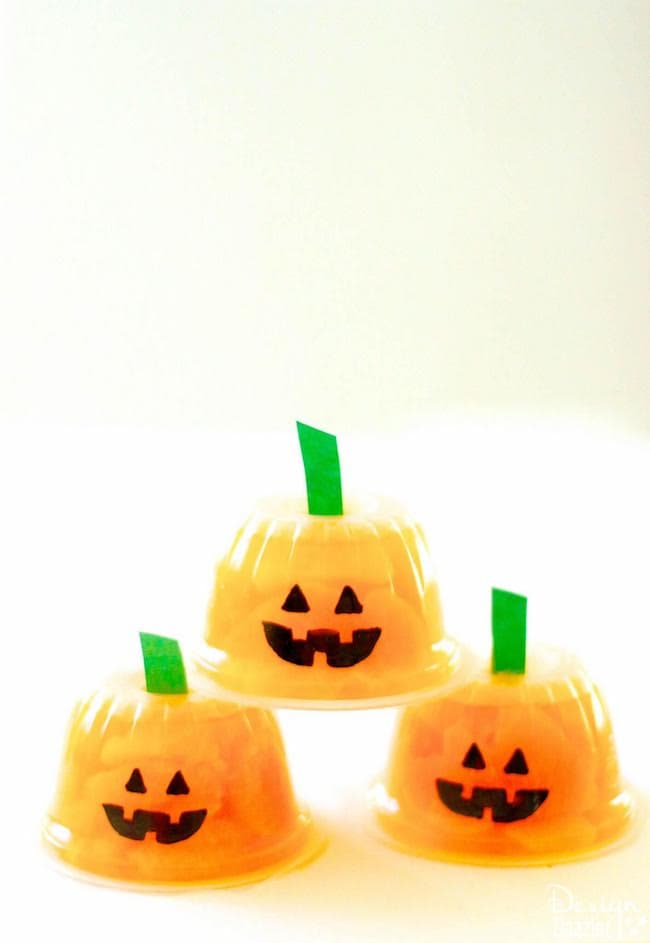 2. Mandarin Pumpkin delight– these cute little pumpkins are made out of the pre-made mandarin orange individual fruit cups available at many stores. You also need a sharpie and green paper for the stem.
Turn the mandarin orange cup upside down, draw a cute jack-o-lantern face on the fruit cup with the sharpie, glue or tape the green paper on the bottom of the fruit cup (which is now the top of the pumpkin, like shown in the picture).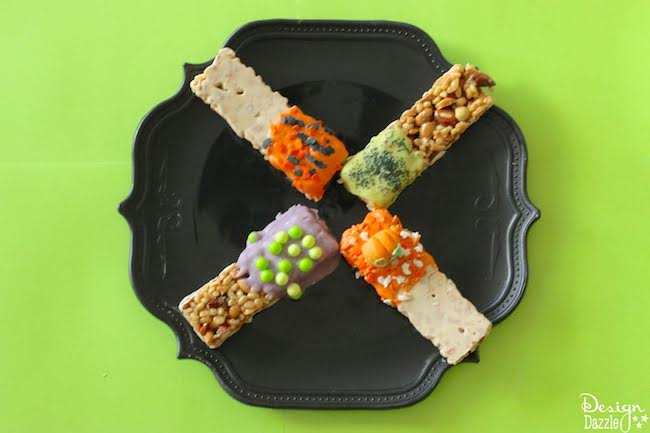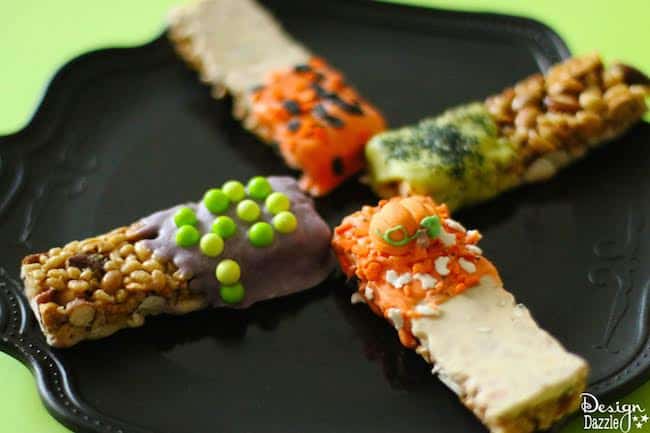 3. Spooky Bars– this delicious treat is made from granola bars, Candy Melts
, and sprinkles.
All you need to do is unpackage the granola bars, dip them in melted chocolate, and sprinkle them with sprinkles. I have an extremely easy method of melting Candy Melts
that you can find here. Make sure you use Candy Melts
because they are way easier to melt than other chocolate.
4. Rice pudding ghost cups –  are an easy to create Halloween snack. Use a sharpie to draw a simple ghost face. Other options could be diced pears or applesauce in individual serving cups.
What are some of your favorite Healthy Halloween treats?


Save
Save