This post may contain affiliate links that, at no additional cost to you, I may earn a small commission. Read our Disclosure Policy.
Hi! It's Ginger from GingerSnapCrafts.com! I am so excited to be here celebrating the soon to be Christmas season with Design Dazzle & you! 🙂 I have 5 kiddos, & we are always looking for cute & inexpensive gift ideas for their teachers & friends. My kiddos also LOVE to help out making the gifts. Annnnd these easy 2×4 Snowmen are perfect. They are soooooooooo simple to make. The kiddos can definitely help out. Plus they are super cute! So keep reading to see how we did it. 🙂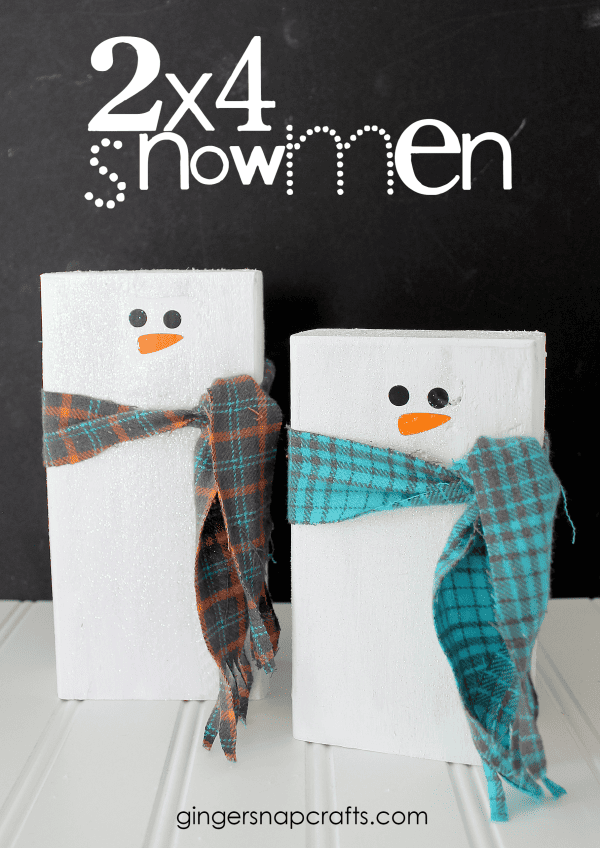 You'll need a few supplies to get started:
2×4 cut into 6 inch & 7 inch blocks
sand paper & sander
white acrylic paint
foam brushes
fabric scraps
fabric scissors
vinyl snowmen faces
decoupage or Mod Podge
fine white glitter
First, you will sand your blocks slightly knocking off any rough edges. They don't have to be totally smooth. Then you'll paint the blocks white. I did two coats of paint. Letting the blocks dry between coats. After your blocks are completely dry add you vinyl face. If you'd like this cut file let me know! I can email it to you. 🙂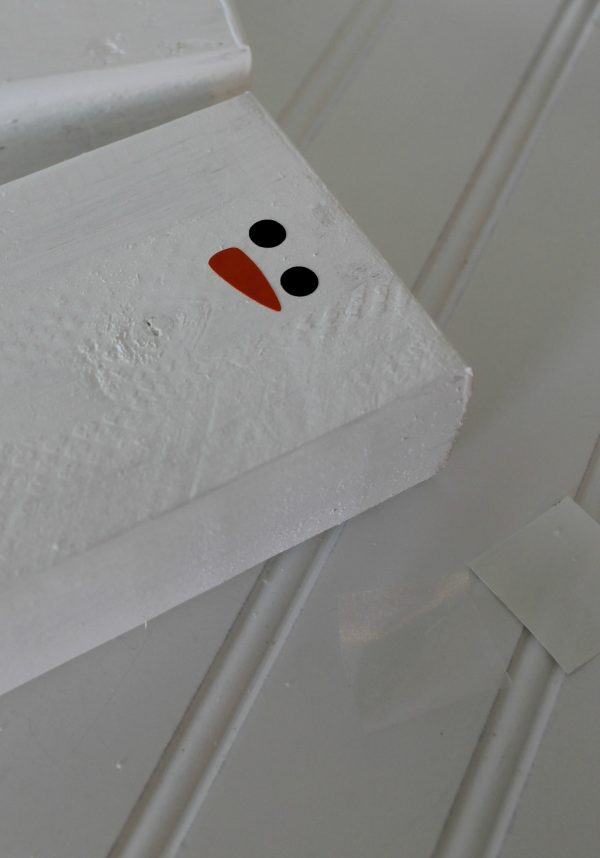 Then put a thin layer of decoupage on your block. TIP: You could also use watered down Elmer's glue! Sprinkle the glitter over your blocks. Shake off any excess. TIP: I tried to avoid the vinyl face when putting on the glitter & decoupage! I didn't want glitter hiding that cute face! ha! 🙂
Set your blocks aside & let dry. Meanwhile you can make your snowmen's scarfs. I just used some flannel looking fabric scraps I had. Cut a piece of fabric about an inch wide & about 21 inches long. Fringe the edges with a sharp pair of scissors.
Then after your snowmen have dried tie their scarf around their necks. Isn't that the cutest thing ever? I kind of love my set! 😉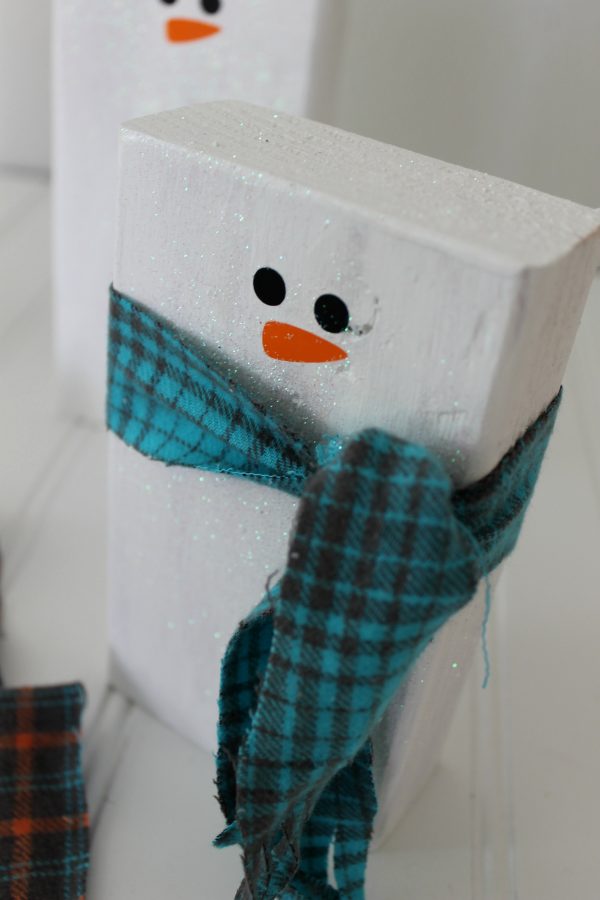 These would make perfect neighbor gifts, teacher gifts or make a set or two for yourself! What I love about these is that you can leave them out all the way through January! You'll get a lot of use from these cute little snowmen! 🙂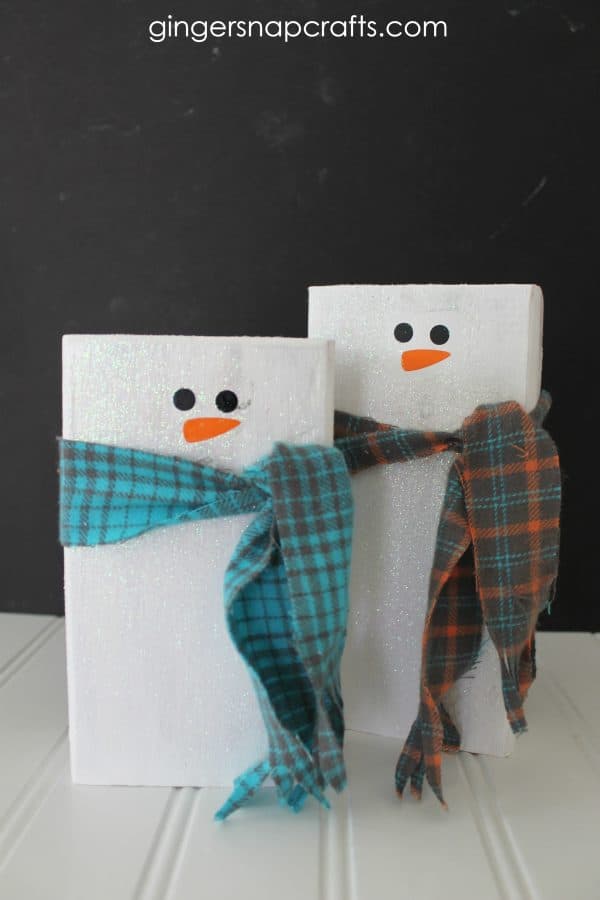 You can stop by
my blog
anytime! I'd love to have you!
You can also find me at the following places! 🙂
You can check out more of my holiday posts {HERE}. 🙂