This post may contain affiliate links that, at no additional cost to you, I may earn a small commission. Read our Disclosure Policy.
I have had my Easter thinking cap on lately (I'm sure I'm not the only one). But something I ran across today reminded me that April Fool's Day is quickly approaching as well! I always love to plan some fun pranks to play on the kids. What kid wouldn't get a kick out of googly eyes in the fridge, or fake food, or colorful drinks? If you are a teacher, there couldn't be a better surprise to plan for your class! They'll think you're the absolutely coolest teacher ever if you play any of these 15 fantastic April Fools Day pranks on them!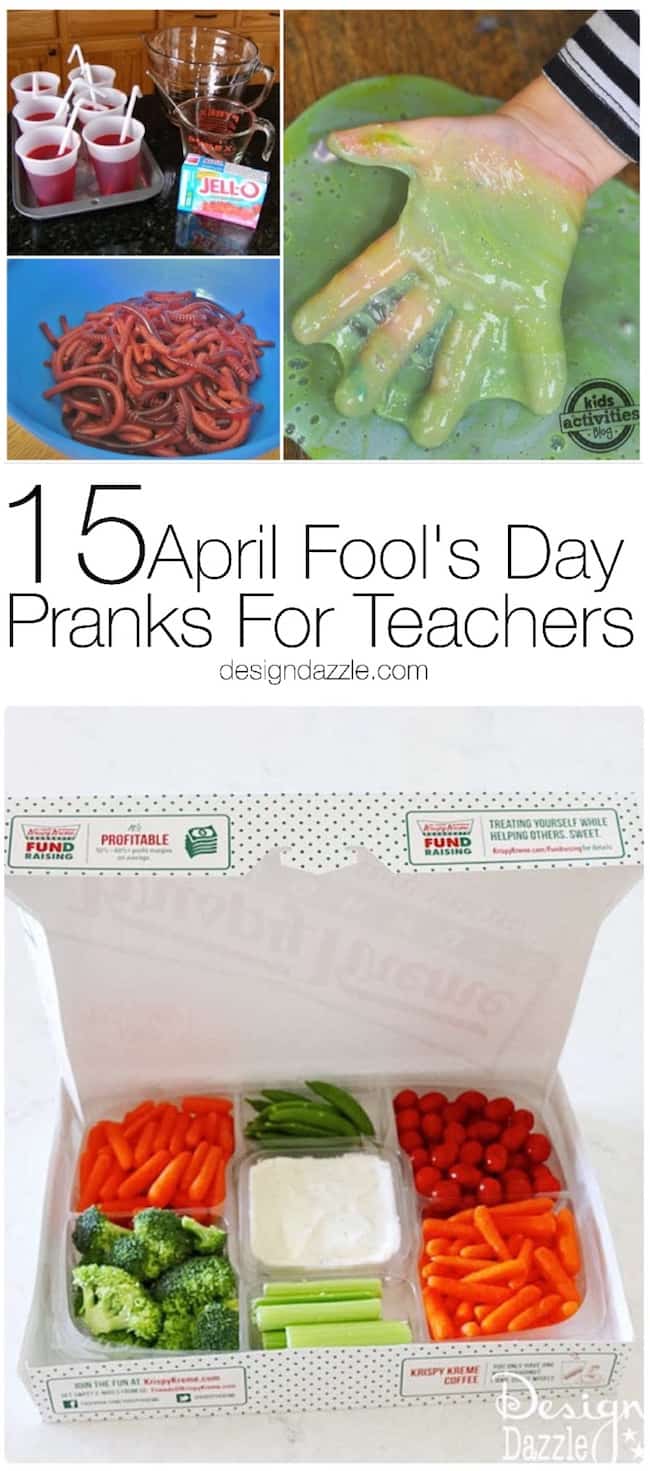 Donut Box Veggie Tray from Design Dazzle- this is definitely one of my favorites! Your class would go crazy over this.
Turn your classroom upside down from Kids Activities Blog
Cream Cake from Kids Creative Chaos
Jell-O Cups (undrinkable juice) from 303 Griffiths
Fishing Dollar Prank from Kids Activities Blog
Marshmallow Picking from Meaningful Mama
Spooky Eyeballs from Kids Activities Blog- you could totally do this in the school bathroom or in your own room (if you are lucky enough to have one in your room!)
Milk and Cookies April Fool's Prank from Giggles Galore. Wouldn't this Solid Milk go well with the Donut Box Veggie Tray?
Pretend Snot Prank from Kids Activities Blog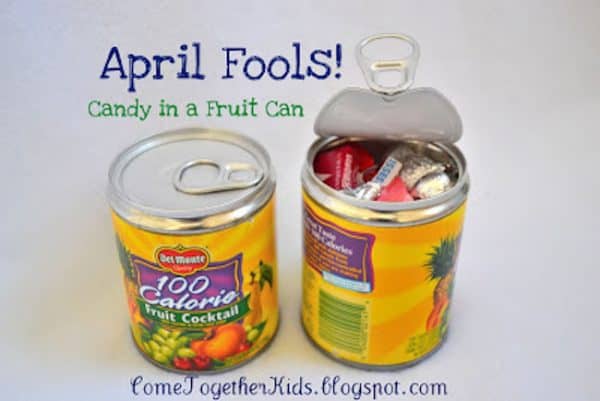 Candy in a fruit can from Come Together Kids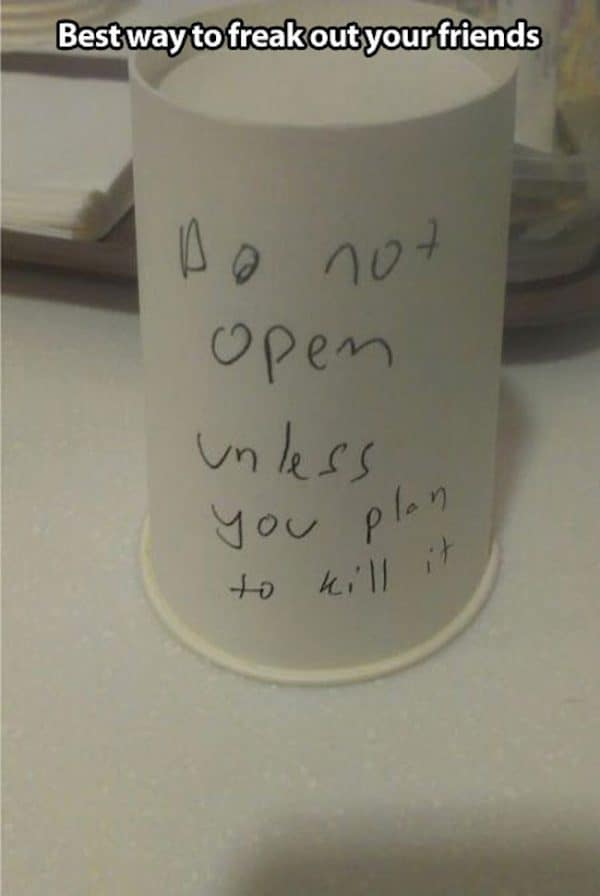 Do Not Open Until from The Meta Picture- the kids would die over this! I can only imagine their suspense all day long trying to figure out what's under it!
Water bottle prank from All For The Boys
Toilet Paper The Classroom from Kid Activities Blog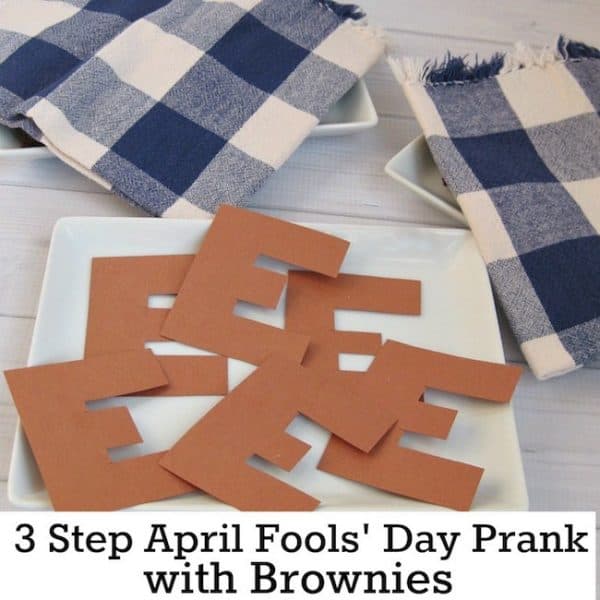 Brown- "E's" from Organized 31
Bowl of Worms from Instructables
How fun are these ideas? Now go start planning your epic pranks!


Save