This post may contain affiliate links that, at no additional cost to you, I may earn a small commission. Read our Disclosure Policy.
I can't believe that Halloween is nearly upon us! It has really snuck up on me this year! Do you know what your costume will be yet? TV shows and movie themed costumes are always some of my favorites! I love to see what clever ideas people can come up with! This post will show you 13 of my favorite movie and TV show themed Halloween Costumes that you can quickly and easily make yourself!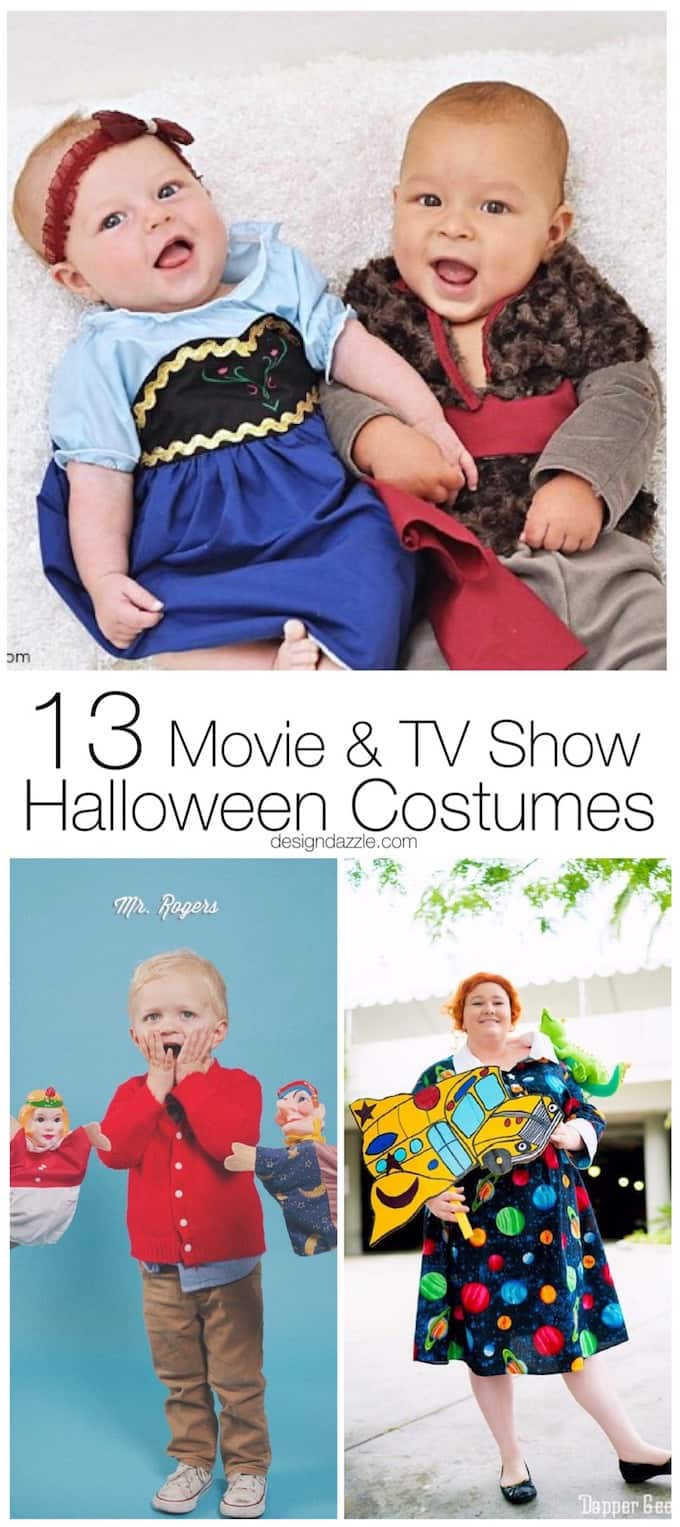 1. This Mr.Rogers is a definite crowd pleaser! How adorable is this costume?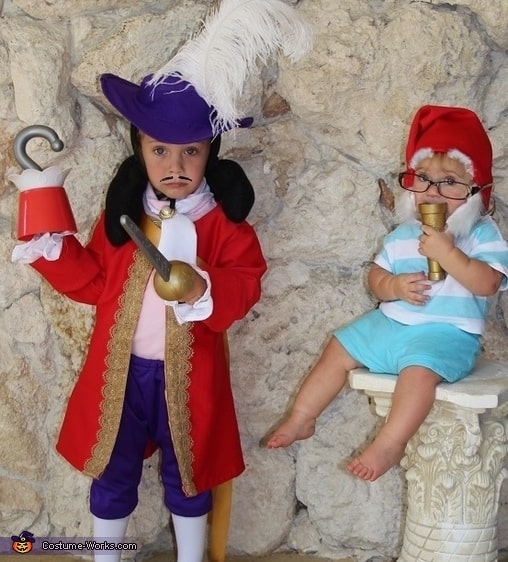 2. Captain Hook and Smee, this DIY would work for adults as well!
3. Can you even believe that this Edward Scissor Hands is DIY? Well it is, and the creativity is amazing!
4. Anna from Frozen just might be your little girls' favorite costume idea!
5. Of course when you have Anna, you have to also have Kristoff! I love how cute these are paired together!
6. It's The Adams Family! This costume is such an easy DIY, especially if you have a lot of black in your closet :).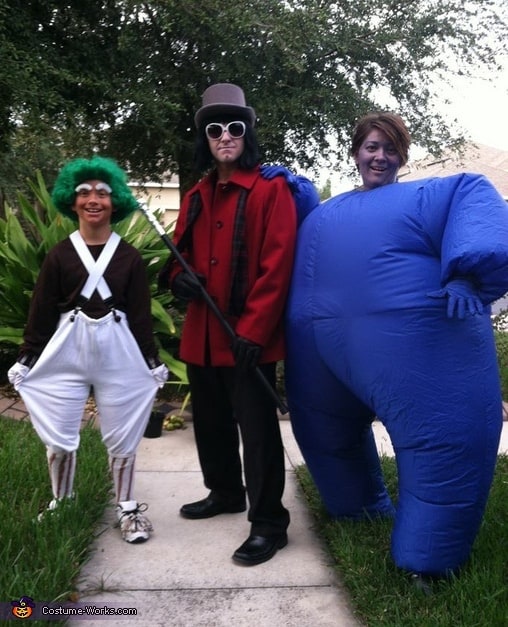 7. These Charlie and The Chocolate Factory costumes are so creative!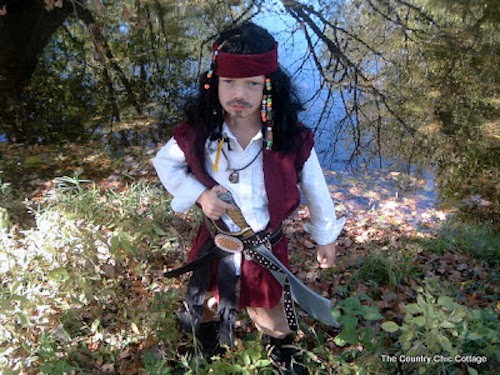 8. I love this little boy Jack Sparrow costume! Once again, this can also easily be made into an adult costume.
9. How fun is this Napoleon and Pedro duo? Your kids would get a kick out of this!
10. The Mad Hatter and Alice are always a favorite of mine! Check out my Alice and Wonderland themed party for some more Alice in Wonderland fun!
11. Kim Possible was a family favorite for some of my kids when they were younger! It would be a blast to dress us as her and also really easy to put together!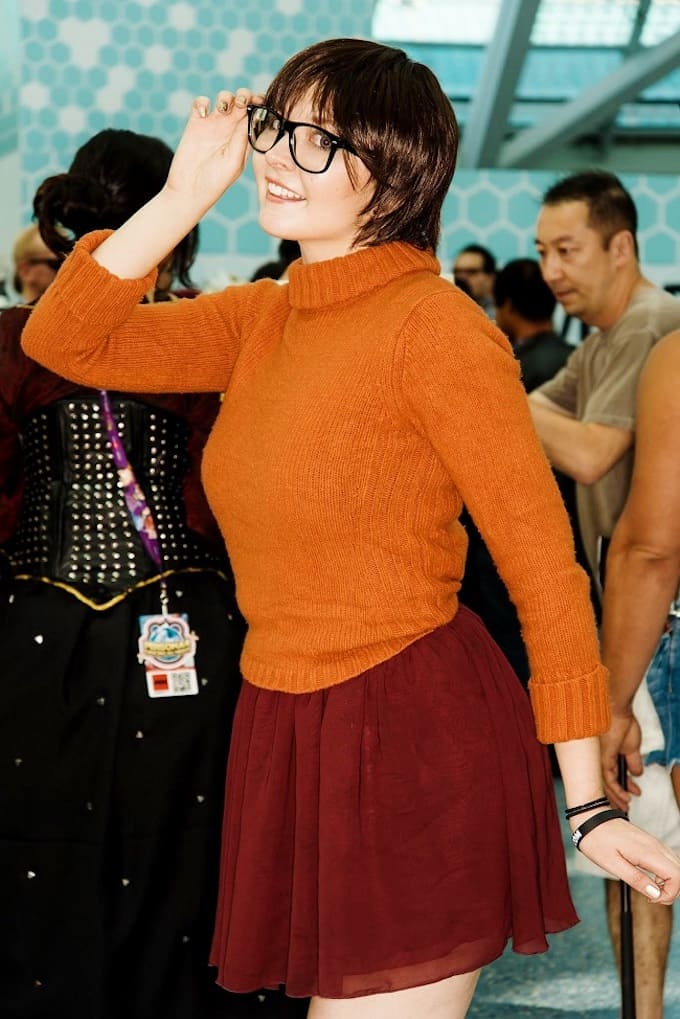 12. Scooby Doo is another one of those classic shows that everyone knows! I always loved the character Velma, and this costume is so cute!
13. Ms. Frizzle from Magic School Bus is such a fun and cute character! It would be especially cute to dress up as her if you're a school teacher.
If you don't have time to DIY these costumes, here are some similar ones from Amazon!


SaveSave