This post may contain affiliate links that, at no additional cost to you, I may earn a small commission. Read our Disclosure Policy.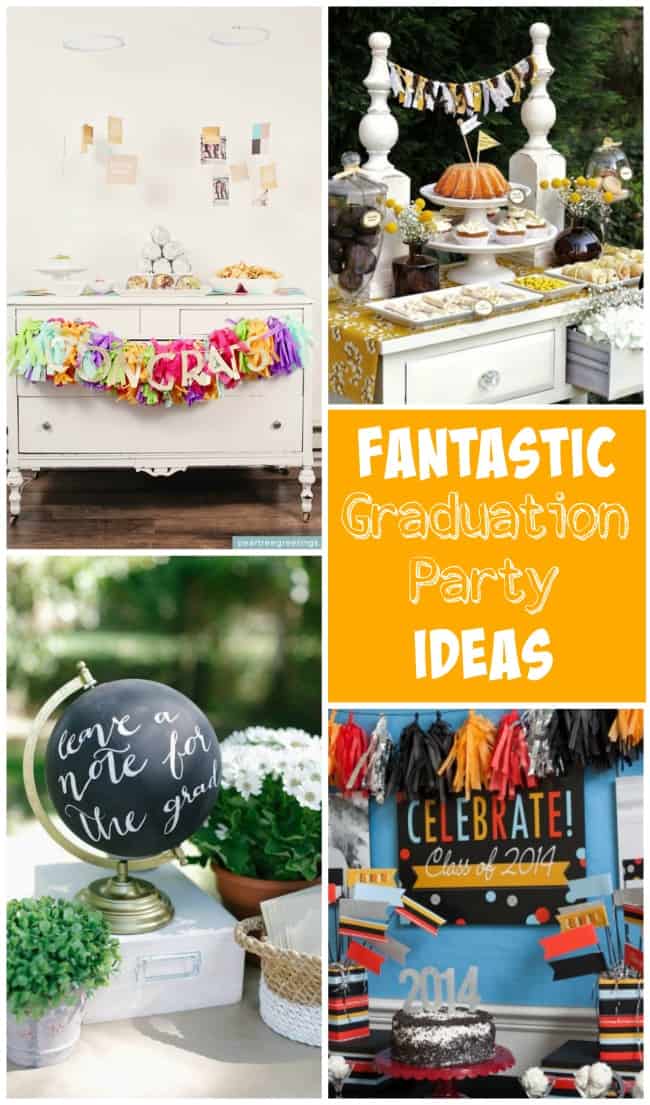 They fly by, don't they?
Those years, I mean.
All of a sudden, the little one you just brought home from the hospital is walking across the stage in a cap and gown, ready to take on the world. How did that happen? Seriously…like, how?
Well, thankfully, amidst the heartbreak, there is some good news. 1) There is a chance of food being in your fridge again. 2) Less laundry. 3) Graduation party!
Let's talk about #3, shall we?
We at Design Dazzle love all things par-tay, and graduation time is no different. We just couldn't get enough of these gorgeous graduation party ideas, we had to share them with you!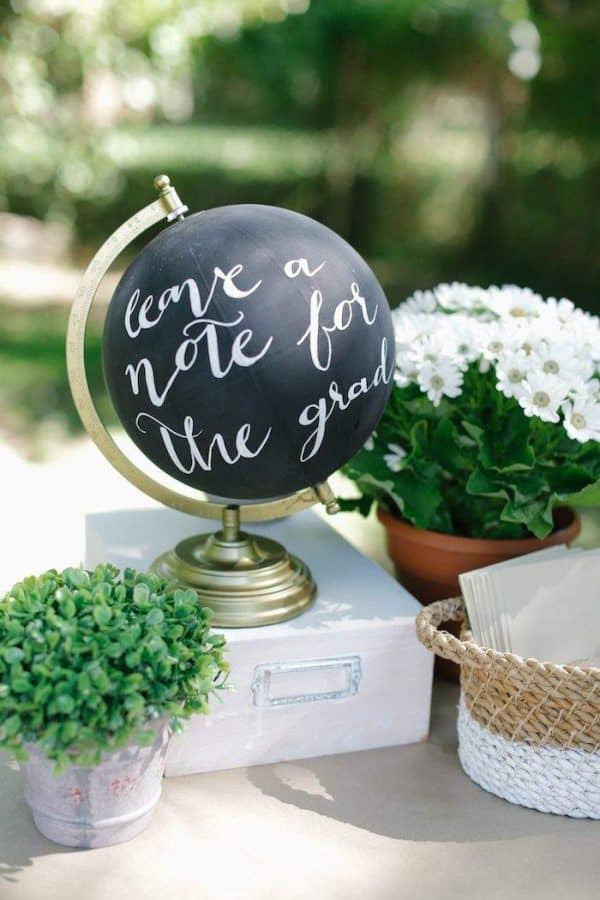 If your grad loves to scour the farmers market on the weekend, we have the perfect party for you! How chic is this shin-dig?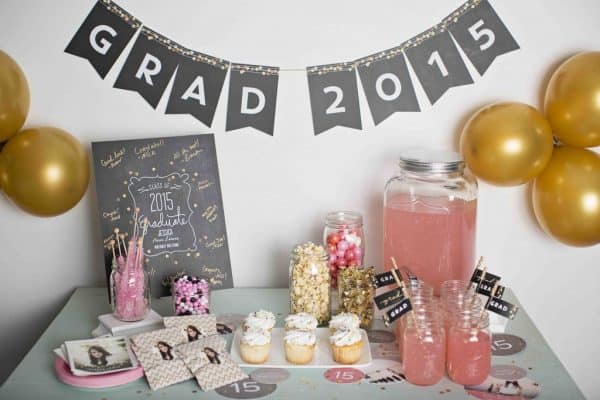 Eek – so fun and girly! This sweet party packs a pretty punch!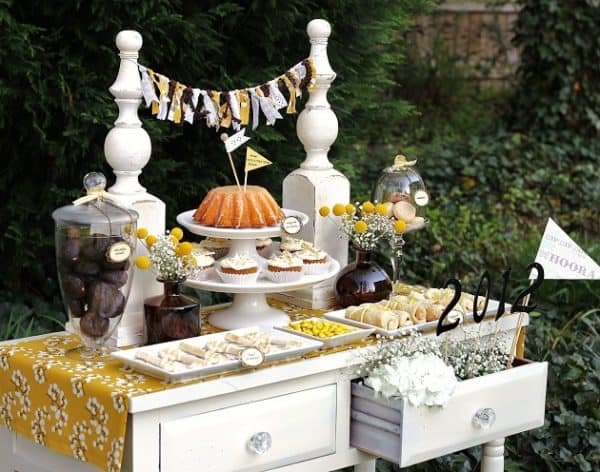 This grad party is just so stunningly beautiful! The theme, "Keys To Success" ties in perfectly with shabby chic touches, and…of course…antique keys! This really is a must-see!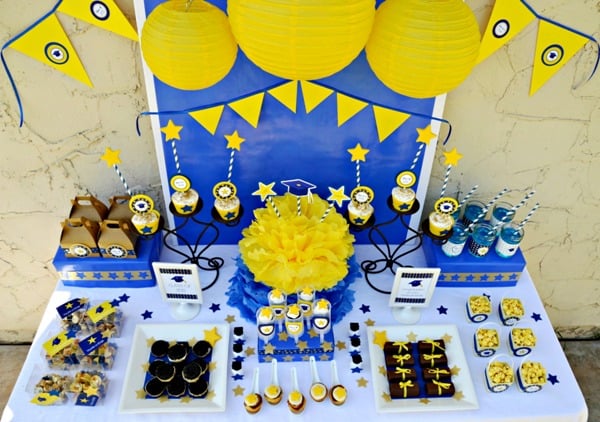 Isn't this a great table for that young man in your life?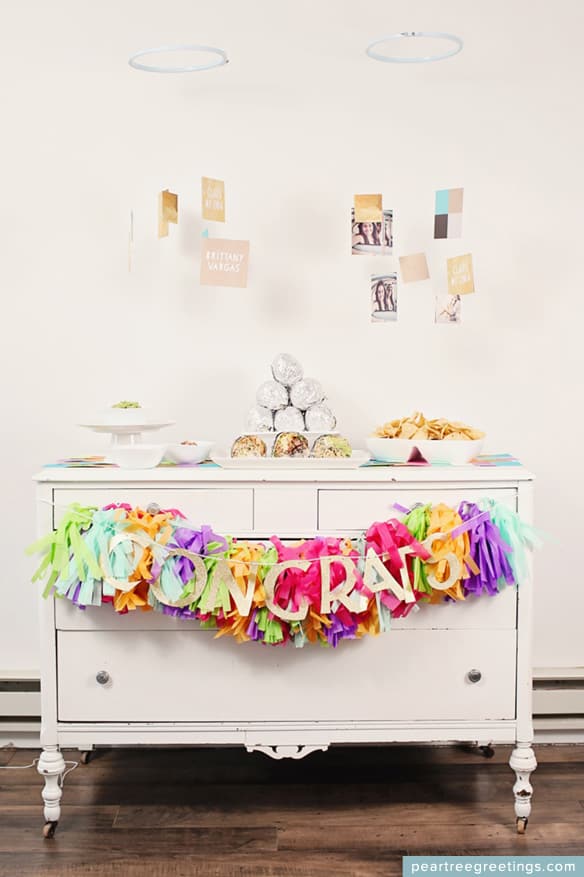 This festive party is filled to the brim with sweet touches!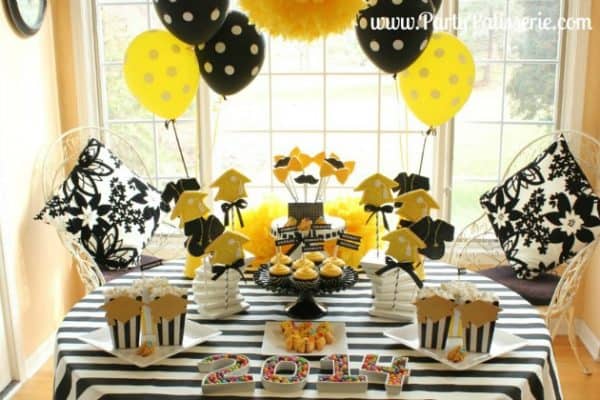 Aren't those dish numbers just oh-so-fun? Featured in this festive black, white, and gold grad party, you can pick them up here or here and fill them with whatever your grads' heart desires!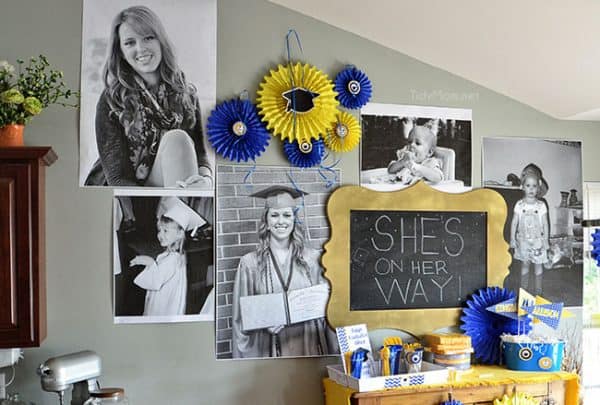 Well isn't this just so fun! Using photos printed on blueprint paper at this cute party, she makes such a big, bold statement…for cheap!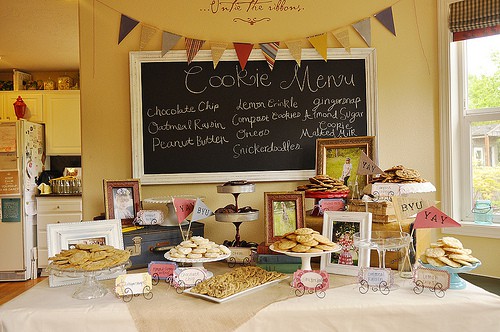 …because she's a "smart cookie"? Get it?…get it? Ha! This gorgeously vintage milk-and-cookie party has me drooling in more ways than one!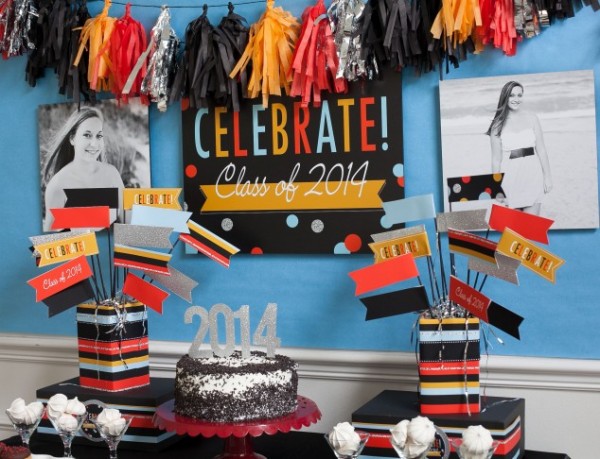 This party has such bold and bright colors!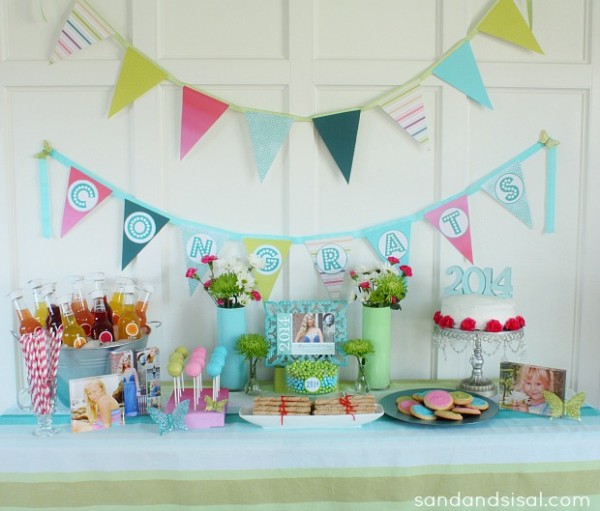 Isn't this bash so stunning?! I'm loving that bedazzled cake stand, too!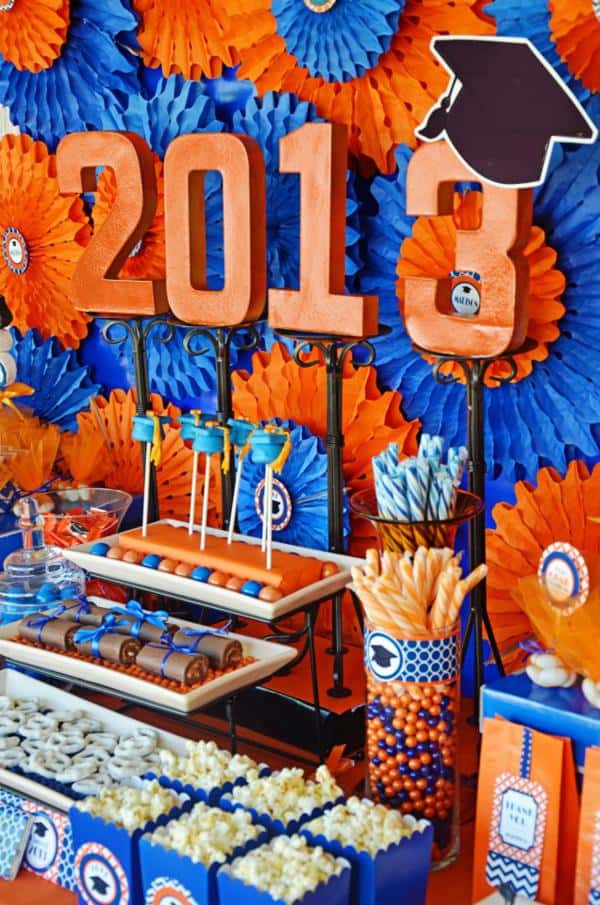 Whew! That's a LOT of color in one picture! This festive and fun party would be perfect for a boy on the brink of graduation!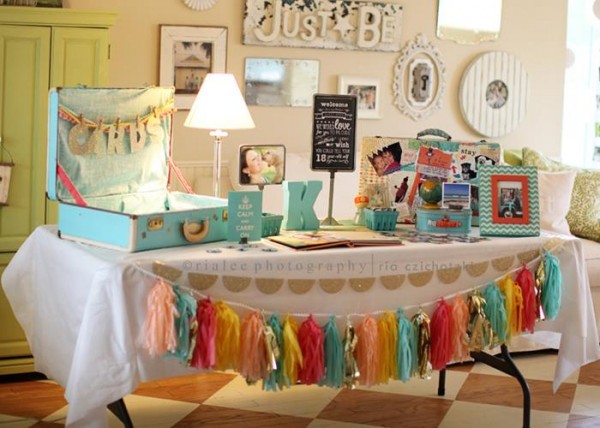 How gorgeous are these colors?! Swoon! Lovin' this vintage party with modern touches!
We have even more ways to rock those grads world! Check out our Candy Gram For Grads, and fantastic graduation treat ideas!
Have a grad in your life? What are your special plans? Tell us below in the comments!