This post may contain affiliate links that, at no additional cost to you, I may earn a small commission. Read our Disclosure Policy.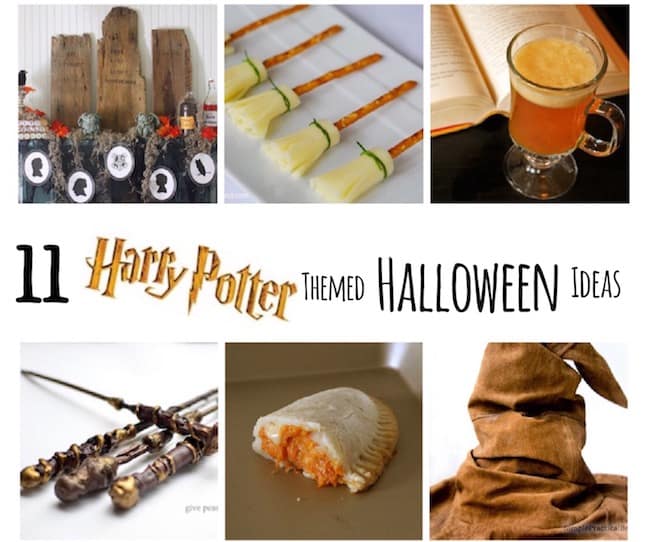 When it comes to the Halloween spirit, what better example could there be than Harry Potter? From witches and wizards to wands, magical potions, and lots of magic, this classic series provides lots of inspiration for a spellbinding Halloween. Here are 11 great Harry Potter themed ideas for you to try!
1. What better way to get everyone in the spirit of the season of Halloween than with a festive Harry Potter themed mantle display? You can see more details and get inspiration here.
2. Looking for a unique and easy costume idea? This adorable Golden Snitch outfit is sure to be a hit with kids and parents alike! You can find the whole tutorial on Overstuffed.
3. Halloween is the perfect time to try fun new recipes, and the Easy Pumpkin Pie Pasties are sure to be a hit all season long, not just at your Harry Potter party!
4. Speaking of fun new recipes, how awesome is this Harry Potter Polyjuice Potion Punch? Not only is it totally kid friendly, but it's extremely easy to make – and it makes quite the impression!
5. These Harry Potter House Banners are fun, affordable, and easy enough that the kids can get involved, too! You can find all the instructions here.
6. These potion bottles are perfect for adding a little Harry Potter flair to your decor without having to put in too much effort. You can use those empty bottles you've been saving and get creative with what goes inside! Get the free printables and instructions here!
7. These Harry Potter style wands look amazing and authentic, but are incredibly easy to make! Check here for the easy tutorial!
8. These cheese stick broomsticks are easy, yummy, and so easy to make! Perfect for a themed party or just as an everyday snack! Get the recipe here.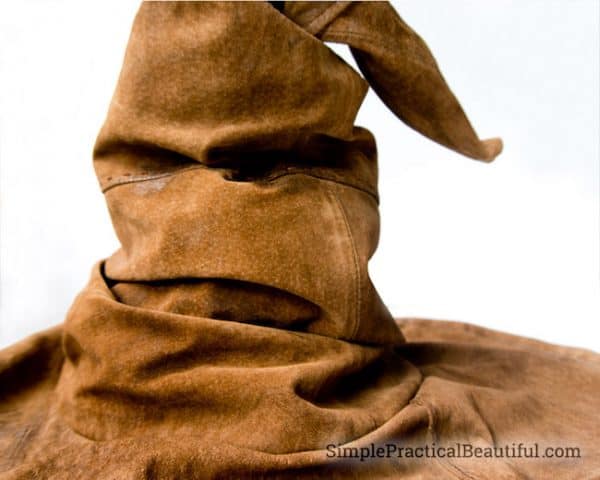 9. Everyone wants to know what Hogwarts House they would be in, and by making your very own Sorting Hat you can find out! This fun tutorial will show you how to get it done.
10. Everyone loves Butterbeer – but have you tried the other popular Harry Potter drink, Pumpkin Juice? Try this recipe for a nice (and healthy!) switch up!
11. And speaking of Butterbeer, what would a Harry Potter Halloween be without it? Try this awesome recipe from one of our previous posts!
Halloween is approaching fast! Which of these are you most excited to try out? What are some of your favorite Harry Potter themed ideas?
There are also some extremely fun and already done for you costumes and Props on Amazon! I have linked my favorite ones below.


Save