This post may contain affiliate links that, at no additional cost to you, I may earn a small commission. Read our Disclosure Policy.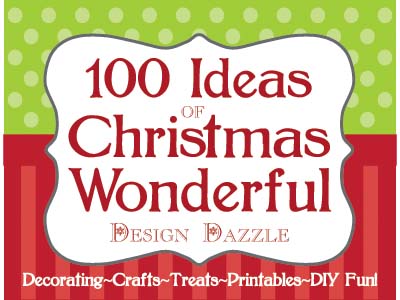 Beginning Wednesday, November 9th Design Dazzle will be offering up plenty of Christmas ideas and inspiration! In fact, there will be over 100 ideas of Christmas Wonderful!! We have 30+ bloggers who will share their Christmas Wonderful ideas such as – crafts, activities, decorating, favors, edible gifts, printables and more…
Isn't it precious when you see a child full of excitement and wonder during the Christmas season? The holidays for me is a time of joy, excitement and love. It's my hope we can help inspire you this holiday to make yours "Christmas Wonderful"!!
"Maybe Christmas," he thought, "doesn't come from a store. Maybe Christmas… perhaps… means a little bit more."
Our link up party will resume on November 18th.