Spring is here and it is time to share all the wonderful things about Spring with our kids! There are so many wonderful books that teach our children about this beautiful season and I've collect just a few here for you. These 10 Springtime books for Children will get you kids excited to plant a garden, play April Fools jokes and play in the sun!
April Foolishness
This book is hilarious, so much foolishness going on at Grandma and Grandpa's!
This book by Don Freeman is one of my favorites, all about a little boy who wants a rainbow of his own.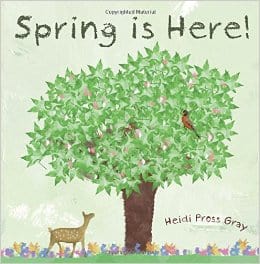 Spring is Here!
The illustrations in this book are captivating!
Bear Wants More (The Bear Books)
Those of you who know the Bear books, well get excited for this Bear book. What is Bear going to do after he comes out of hibernation?
Planting a Rainbow
This book can be used for so many purposes, you can teach about planting a garden, learning colors, and learning about Springtime.
The Easter Egg
Raise your hand if you LOVE Jan Brett?! Her books are some of my favorites. You will not be disappointed in this beautiful Easter book.
This book is about the Lupine Lady who went around planting Lupine seeds wherever she went. This is also a Caldecott winner and rightfully so!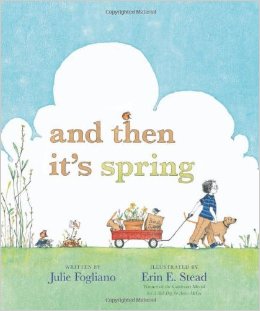 And Then It's Spring
This boy and his dog are tired of winter and all the brown they see. So they decide to plant a garden and watch for new colors to come!
Little Cloud
Eric Carle is always a good choice. I'm sure most of you know this book and all the wonderful cloud shapes inside, but introduce it to your kids! They will be cloud gazing for days!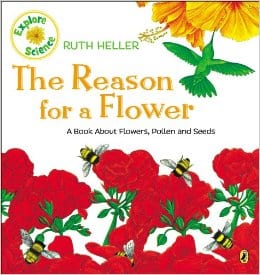 The Reason for a Flower: A Book About Flowers, Pollen, and Seeds
This book not only has such rich pictures like all Ruth Heller books but it teaches all about flowers. It's a must read!
This post contains affiliate links.