This post may contain affiliate links that, at no additional cost to you, I may earn a small commission. Read our Disclosure Policy.
One of the best things about the Halloween season is seeing all the cute crafts and treats that kids make at school. There are so many wonderful creative ideas out there, but you don't need to be a craft expert or extremely talented in order to pull off any of these crafts or treats! They are simple and simply kid friendly, too!
Here are ten great crafts and treats you can make in the classroom or at home!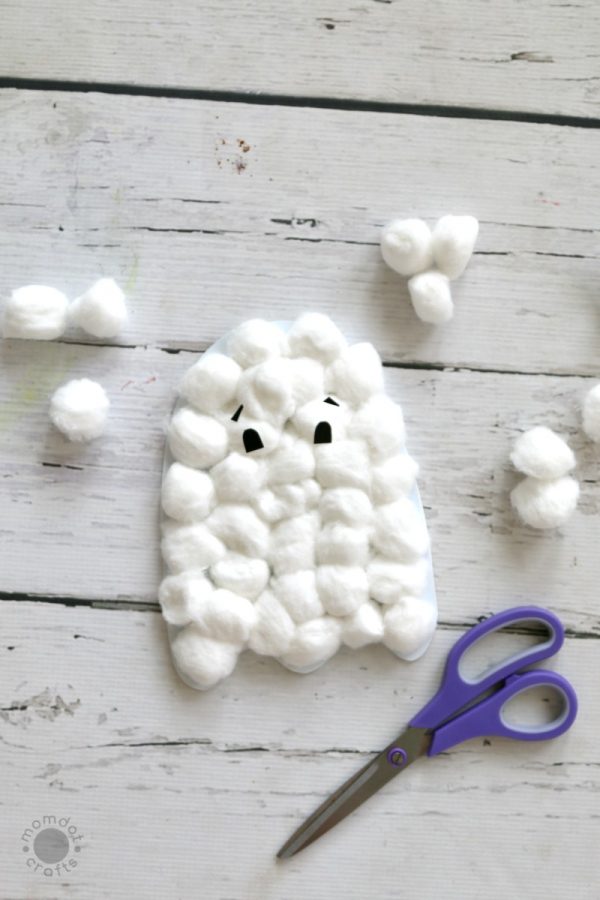 Ghosts invoke the spirit of the season, and these little ones are so easy to make! Make a few to hang up, or make a lot to put everywhere! You can find the pattern and instructions by clicking here.
2. For a super easy treat that everyone can't help but love, check out one of my past posts on how to make these awesome mummies! They don't require any bake time, and you can find the whole tutorial here.

3. Bingo is fun to play any time of year, and this Halloween version makes it especially fun for the season. Get a group involved by getting the instructions here!

4. Lolly pops are an economical choice when it comes to treats, but you can easily add a little festive flair by turning them into these spiders! Thankfully, they aren't the creepy crawly kind! Click here to get the tutorial.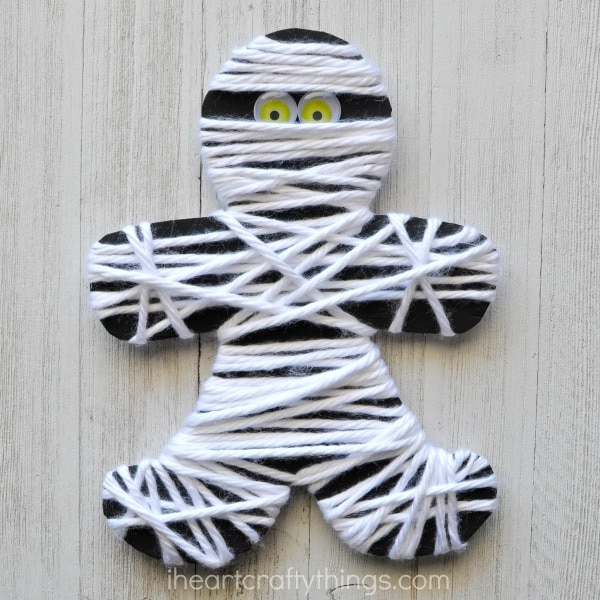 5. All you really need is a little yarn to make these awesome little mummies! They're the perfect craft to keep kids occupied, and they look like they took a lot of planning and work – but they definitely don't! See how to make them here.
6. For a healthier option when it comes to "treats," try these adorable Frankenstein apples! They are so, so simple, and make the option of fruit more appealing! You can learn how to make them here.
7. These Vampire Hands are the perfect activity for kids of all ages – and adults too! They're fun a fun activity to do together because everyone can make their own and add their personality to it! Get the material list here.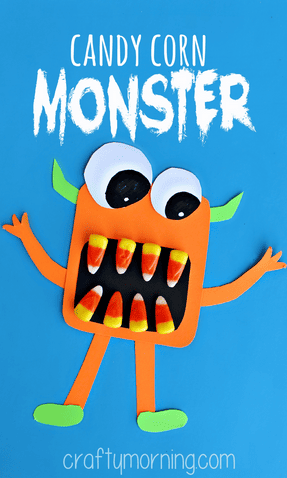 8. Candy Corn is the quintessential candy of Halloween (check out all these Candy Corn inspired recipes I wrote about, here!) and these little monsters are anything but scary! Learn how to make them here!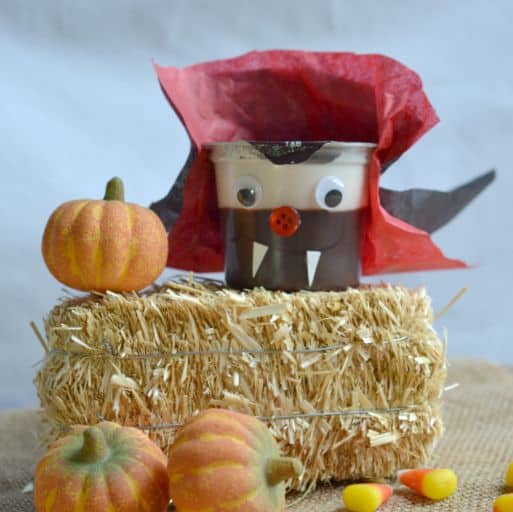 9. These Vampire pudding cups are so creative and the perfect no-mess treat to make! They're just about too cute to eat! Check them out, here.
10. Speaking of no mess treats, these mummy juice boxes only use tape to achieve their super cute look! Plus, a juice box is another healthier option for treats. Find out how to make them here!