This post may contain affiliate links that, at no additional cost to you, I may earn a small commission. Read our Disclosure Policy.
There are so many fun food items that you can re-create into Halloween costumes! Food costumes can be so cleaver and…well, delicious looking! Because after all, who doesn't love food? I have round up 10 of my very favorite DIY food themed Halloween costumes for you! The best part about these DIY costumes is that they are simple and easy to make, even though they don't look like they are!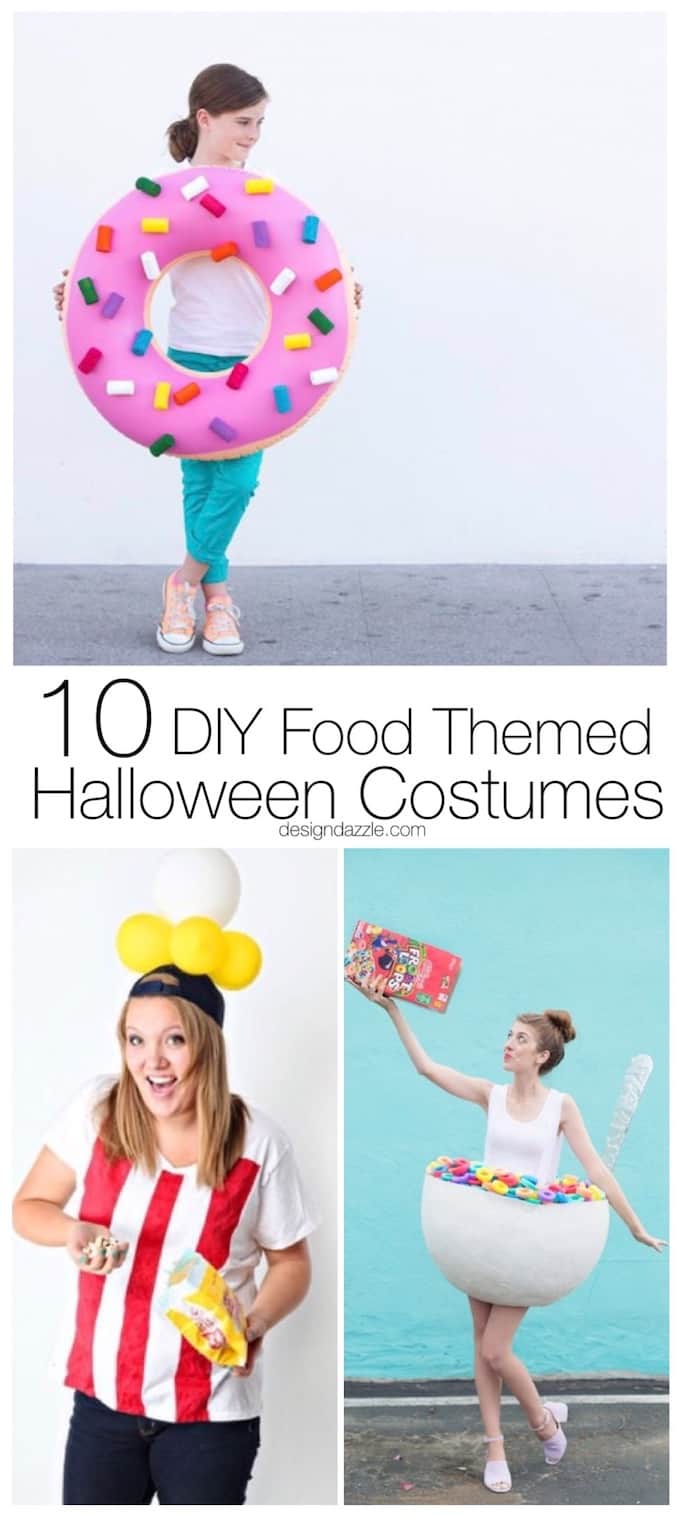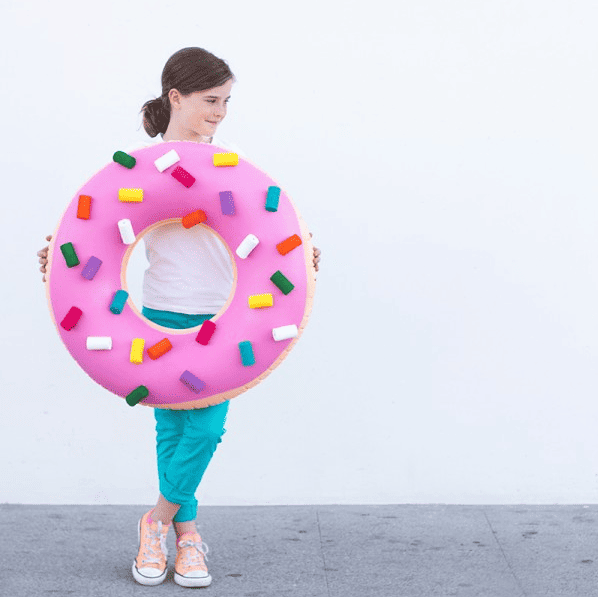 1. This donut costume is probably my very favorite thing! All of the items to make this can be found at the dollar store! Cheap, easy, and so cute! It doesn't get much better than that!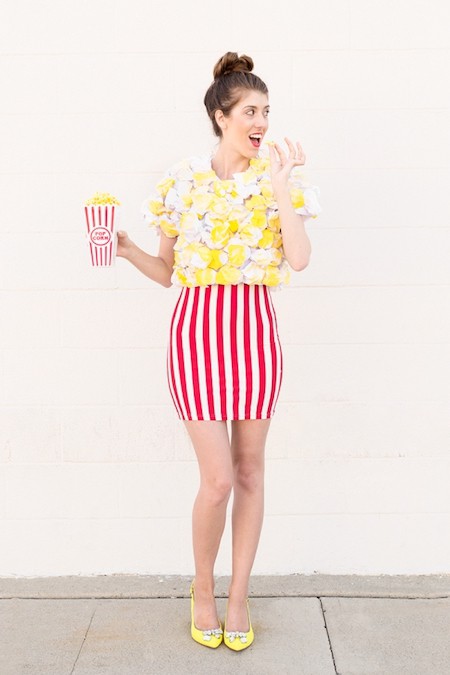 2. Has popcorn ever looked so cute? I don't think so! What an adorable way to look like one of the most delicious snacks there is…in my opinion at least :). Find the whole tutorial on Love Maegan!
3. Speaking of delicious snacks, I love these slurpees! This would be a really fun couples costume as well. Check out the DIY couples costume post that I wrote recently for more couples costume ideas!
4. This pineapple costume makes me want to go and eat a pineapple! It is just as cute as pineapples are delicious!
5. This spaghetti and meatball costume is so great for a baby or a toddler but you can easily adapt the costume to fit an adult!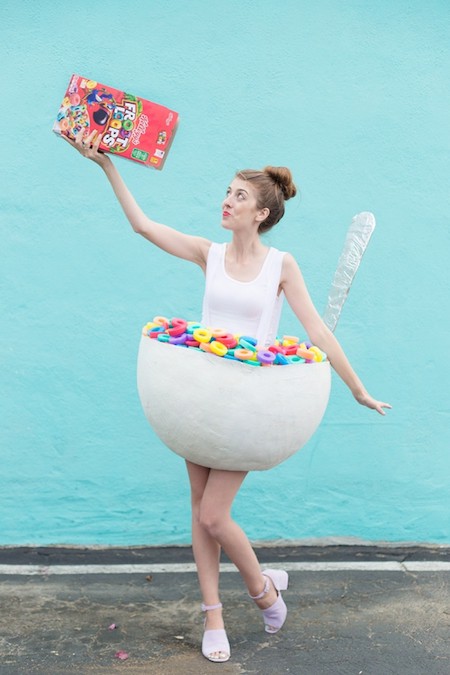 6. I don't know if I have ever seen a more creative costume than this cereal bowl! It also looks like a blast to make!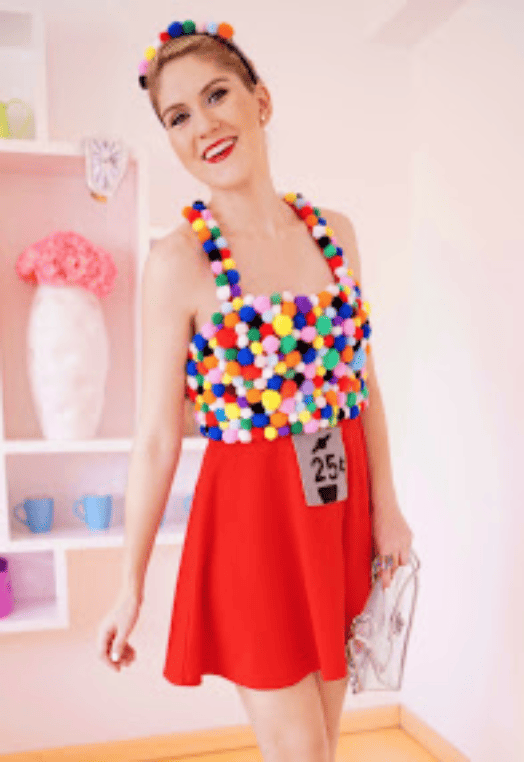 7. This DIY gum ball machine costume from The Joy of Fashion is so colorful! I absolutely love how simple it is to make.
8. I am loving this super simple and cute popcorn box costume from She Knows. This would be so simple to put together really fast for a party or upcoming event!
9. How perfect are these double stuffed Oreos for you and a friend on Halloween? You could even just go as a single stuffed Oreo and put a cookie on the front and back of you. Found on Eat This, Not That.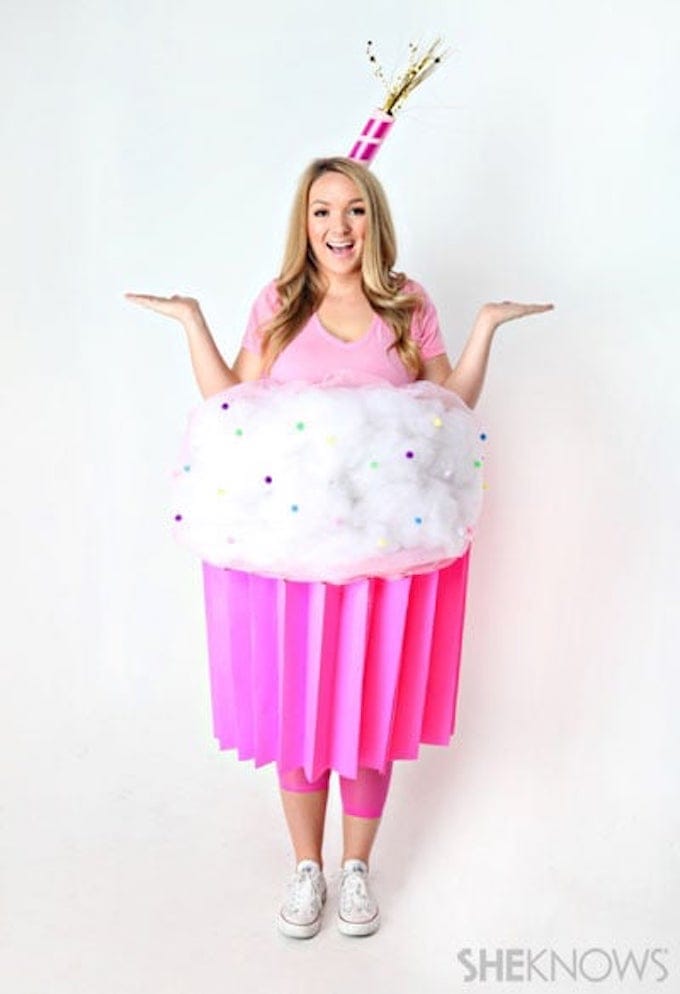 10. Who wouldn't love to be a sweet and delicious Cupcake for Halloween? This cupcake costume from She Knows is very sweet and delicious looking!
If you want some more cute Food themed costume ideas head to my previous Halloween Costumes post that has a whole bunch of options, especially for kids!
As usual, Amazon never disappoints when it comes to fast and easy Halloween costumes! Here are a few fun food themed ones that you might enjoy:


SaveSave