This post may contain affiliate links that, at no additional cost to you, I may earn a small commission. Read our Disclosure Policy.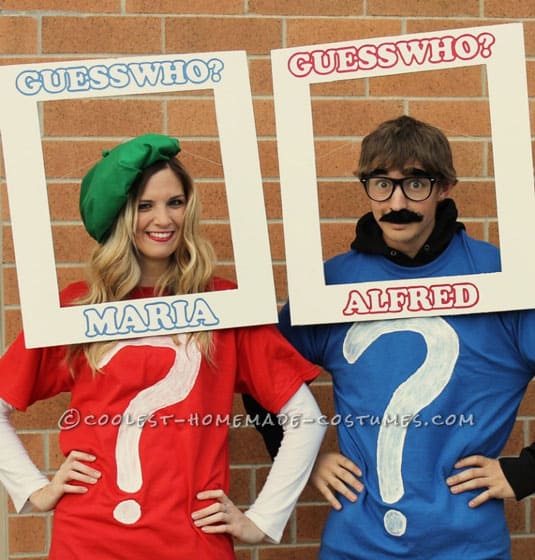 Having creative themed Halloween costumes isn't just for families! It can also be for just two people! It's so fun to grab your friend, significant other, or family member and do a couples themed costume! There are so many awesome themed couples costumes out there that are not only creative but also DIY and easy to make! I have round up 10 of my very favorite ones for you.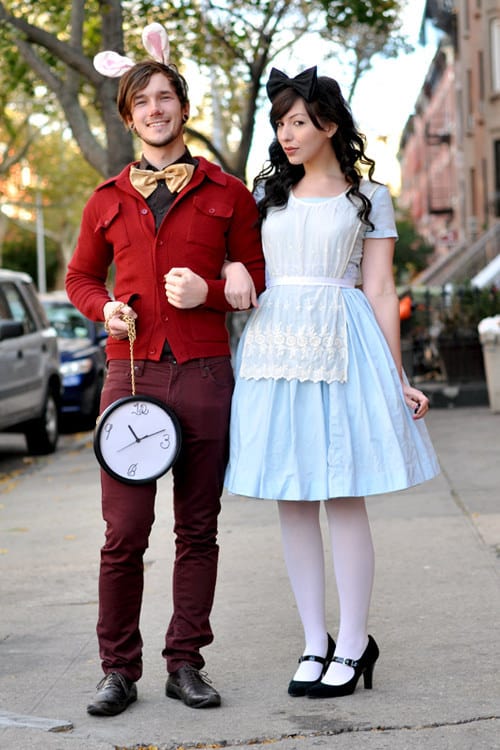 1. This Alice In Wonderland themed costume is so much fun! I especially love how versatile this costume is because if you don't have a person to go with, you could even use your pet! Find the full post on Keiko Lynn.
2. I love this I Love Lucy couples outfit from Your Home Based Mom! It doesn't get more iconic than Lucy and Ricky :).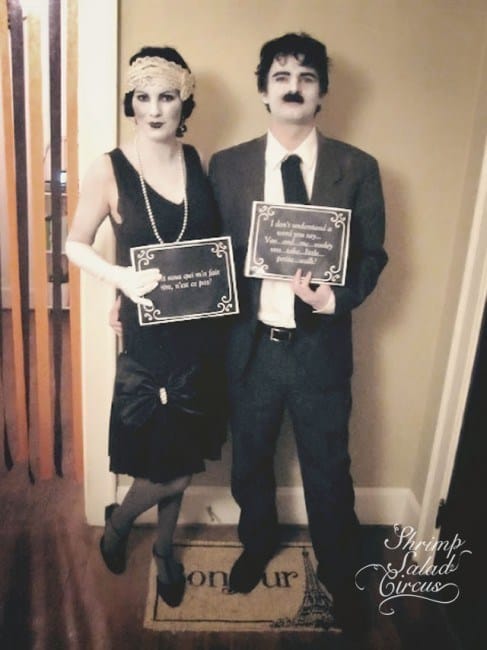 3. These silent film stars are so creative! Find the full post on how to create these costumes at Dwell Beautiful.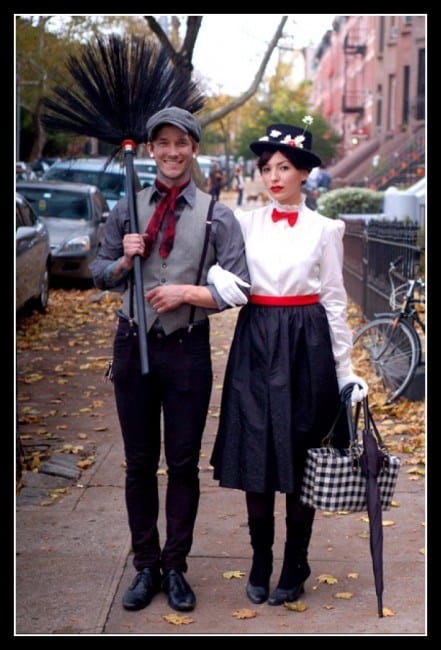 4. This Bert and Mary costume is amazing and believe it or not, so simple to make! Find the full post on Keiko Lynn.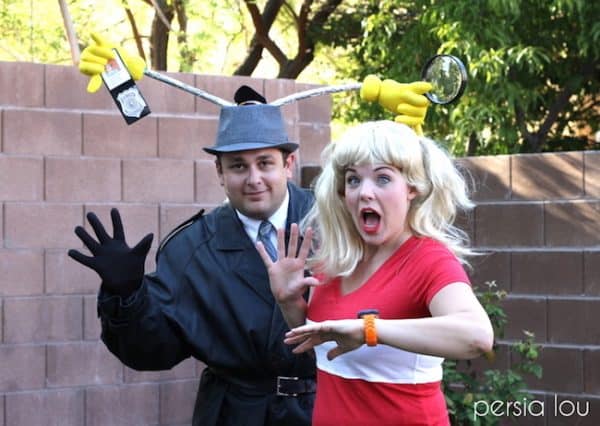 5. Go Go Gadget! This inspector Gadget and Penny costume from Persia Lou is very creative!
6. This Beauty and the Beast Costume is especially awesome to dress up as this year with the Live Action version of the movie coming out in March! The tutorial will take a little bit more time to complete but look how amazing it turns out! So worth it! Find the whole tutorial on Coolest Homemade Costumes.
7. This Barbie and Ken costume from Coolest Homemade Costumes is an absolute blast!
8. I love the use of pillows in this tooth and tooth fairy costume! See how they easily created this whole costume on Julie Ann Art.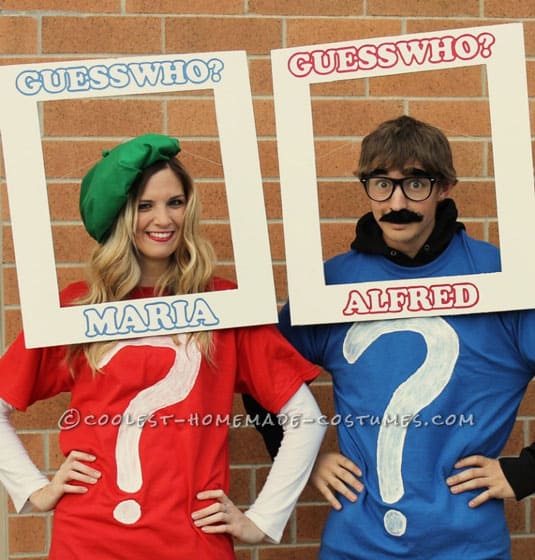 9. You won't "guess" what we're going to be for Halloween this year! I love this quick and simple idea from Coolest Homemade Costumes.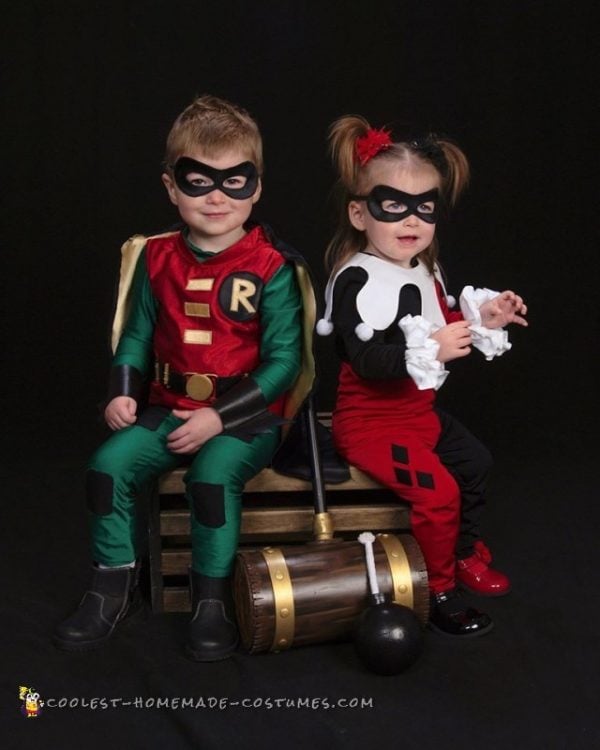 10. I know that this Harley Quinn and Robin costume is technically a toddler costume but it would be so easy to recreate this for adults! Find the whole tutorial on Coolest Homemade Costumes.
If you are looking for some more toddler costumes, you can find them on my 15 DIY Toddler Halloween Costumes post.
If you aren't in the mood for DIY, or you don't have time! There are some awesome options for couples costumes on Amazon!