Hi everyone! I am so excited to be here today for Summer Camp. Doesn't that just excite you..we made it to summer! I'm Kiki from Kiki and Company. I am a mother to 5 little kidlets who like to have a LOT to do during the summer! My least favorite words are "I'm bored". Living in Las Vegas where the temps are already well into the 100's, we have to find a lot to do INSIDE.
This summer I hope you hear a lot less "I'm bored's" and find some fun excitement with my Summertime Cube and Activities: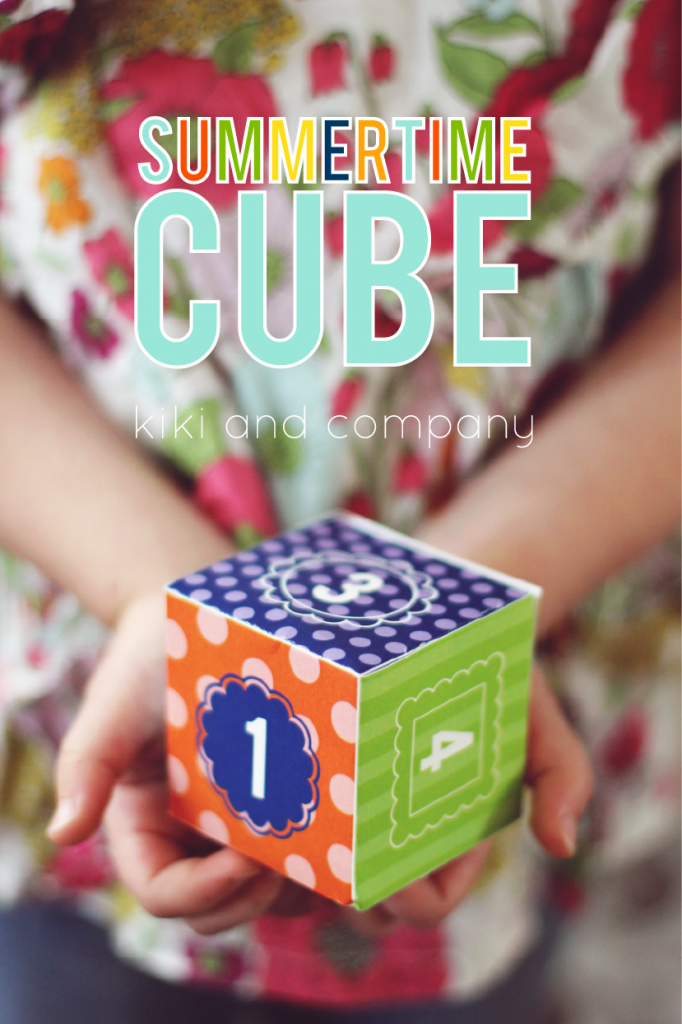 I know you won't need this everyday, but when you need a little summer pick me up, simply roll the dice and pick an activity under that number on the activities page!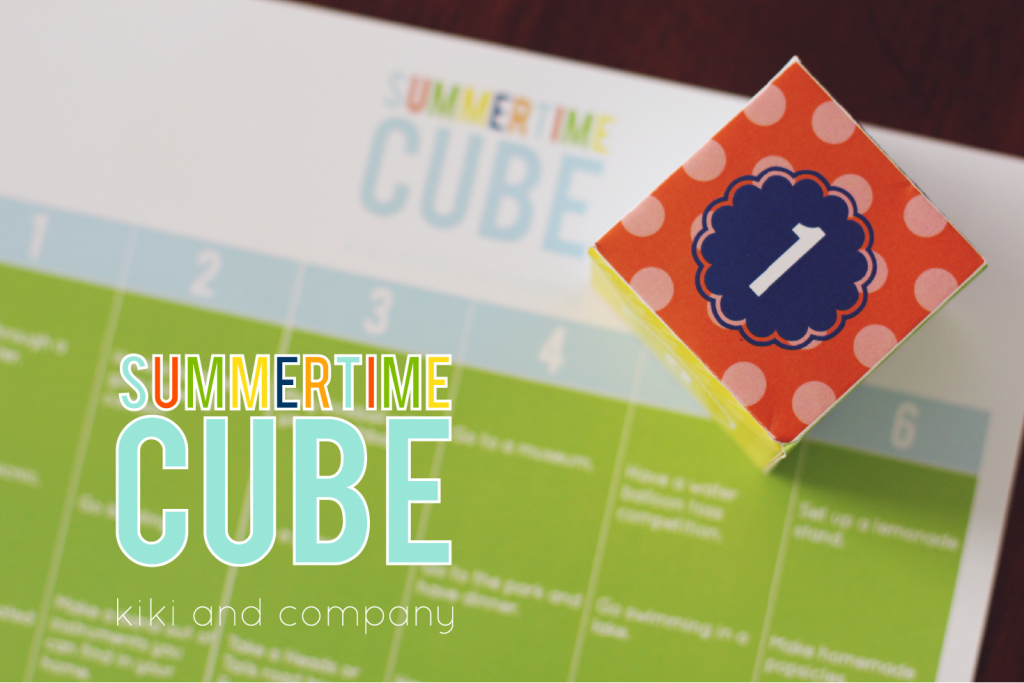 The dice is super simple to make. Simply download and cut out the template. Score along the lines. Fold and glue (I used hot glue) and you have a perfect little cube!
With activities from making cold treats, to swimming, having a bubble gum blowing competition and having a tea party, I hope this summer you create some happy memories with your kids…I know mine are looking forward to using this. 🙂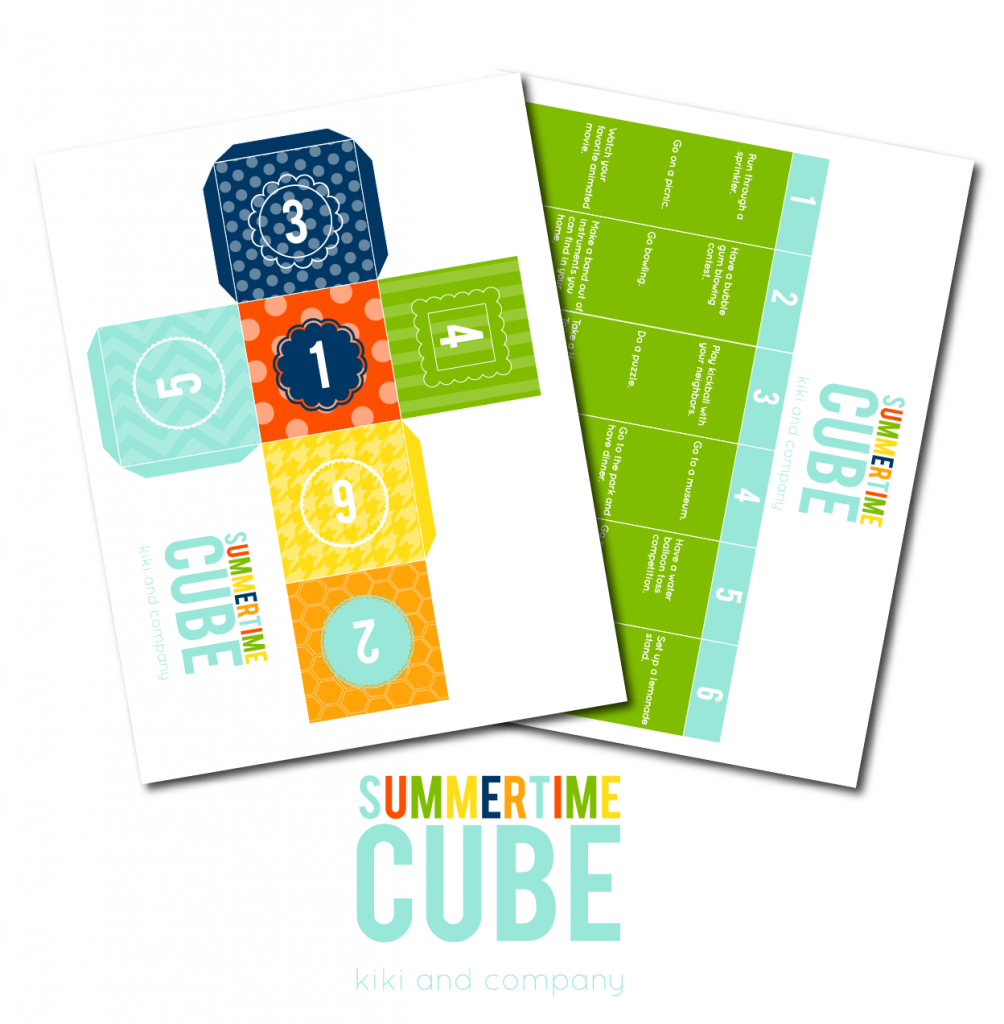 To download the Summertime Cube and Activities, simply click on the link below:
Thanks for having me, Toni!
I hope you will come and visit me at Kiki and Company where my blog is brimming with lots of free printables and projects and my shop is filled with lots of printable goodness for your walls and life!
 Hi! I'm Kiki Comin, the creator and editor of Kiki and Company, where you will find free printables, fun projects and lots of DIY inspiration. I am a wife, a mother to 5 amazing kids, and I love to create in my "down time".Creating keeps me sane, keeps me inspired and helps me see the world in a whole new way. I love to sew, bake and decorate, but my favorite thing to do is create meaningful printables. At Kiki and Company you will find printable art for walls to activities for kids and everything in between. I have a digital design shop where you can find many of my new designs. Mostly I love blogging because life is really SO good, and I love sharing part of mine with you! You can also find me at Pinterest, Facebook, Instagram and my shop!