Hi Design Dazzler's!! I'm Karah and I blog at the space between and I am so excited to be here and be part of summer camp.
Schoooooooool's out for summer. 🙂
That was always such an exciting time of year when I was a kid. And I always looked forward to spending time at the beach with my family.
My brother and I could waste days away scouring beaches for driftwood and seaglass and other great finds.
And I'm so happy that as an adult I have maintained that habit and this great, easy craft idea is the perfect way for you to make memorable art with your kids to always remember the fun times you had at the beach during your summer vacations.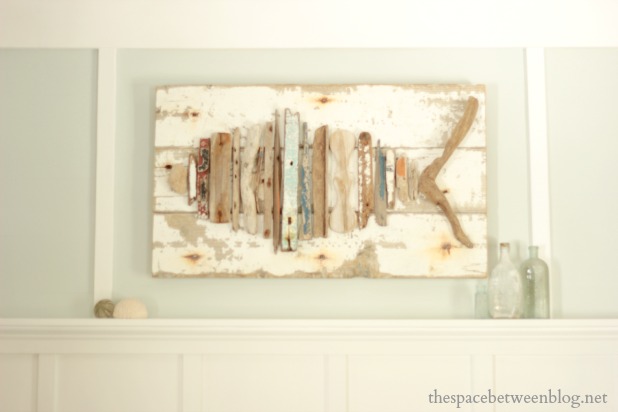 Step #1 – Visit a beautiful beach and collect your driftwood. 🙂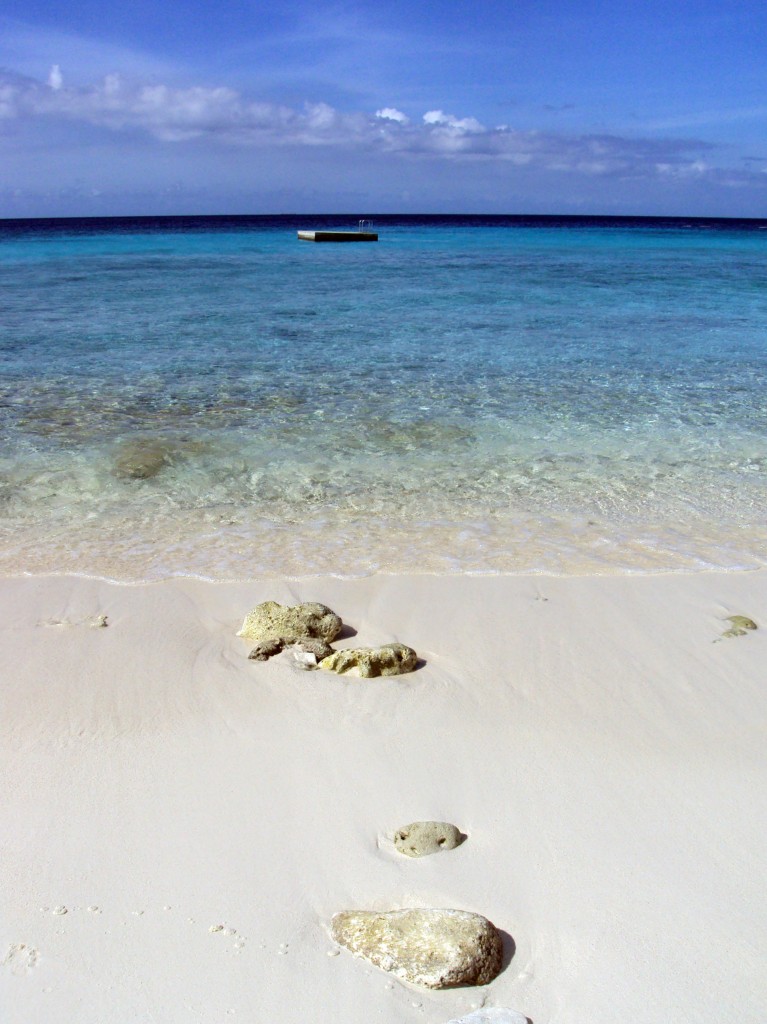 Step #2 – Find a backing to attach your driftwood. I happened to have a very large board I had also found at the beach, but it could be an empty frame or piece of scrap wood or any flat surface.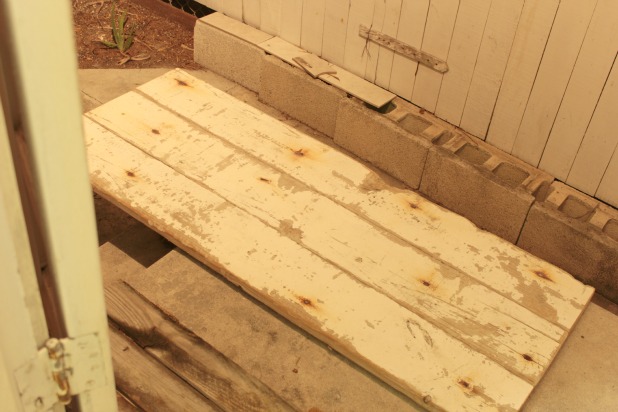 Step #3 – Lay out your driftwood into your desired shape. I knew I wanted a fish because I had found that great piece that would be perfect for the tail. But it could be a heart or maybe the first letter of your child's name. You're really only limited by the sizes and shapes of your driftwood.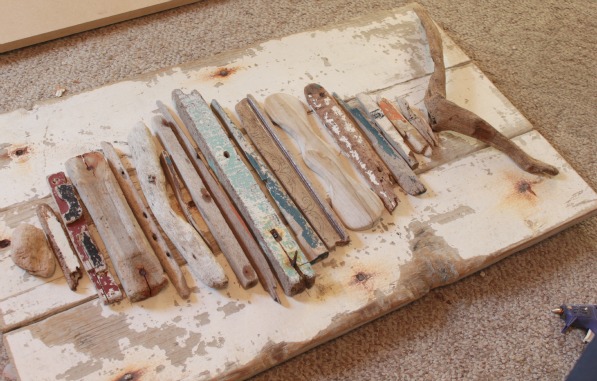 Step #4 – Hot glue each piece one at a time.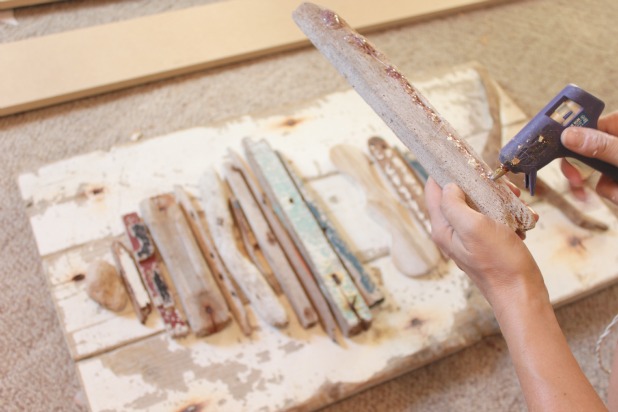 Step #5 – Hang and enjoy!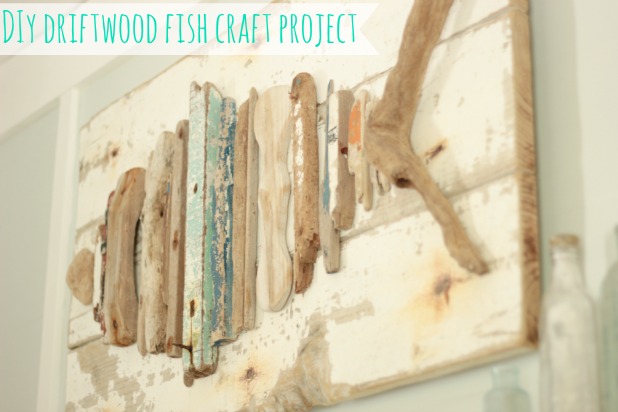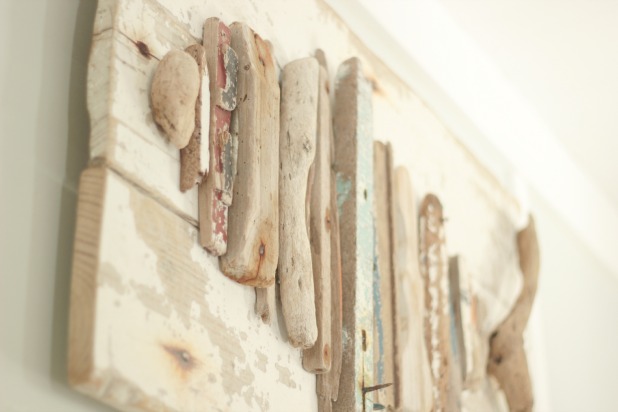 We just screwed eye hooks into the back of the wood and secured a heavy gauge hanging wire, then screwed a heavy-duty hook into the wall … we have wood slat walls, but depending on the weight of your project you should probably look for studs. 🙂
Super easy, right?!?! And this piece is 37 inches wide and 25 inches high, not only is it the perfect statement piece for our new board and batten wall, but I love that we can create something so unique and meaningful to us in less than 15 minutes and for nothing more than the cost of the hot glue.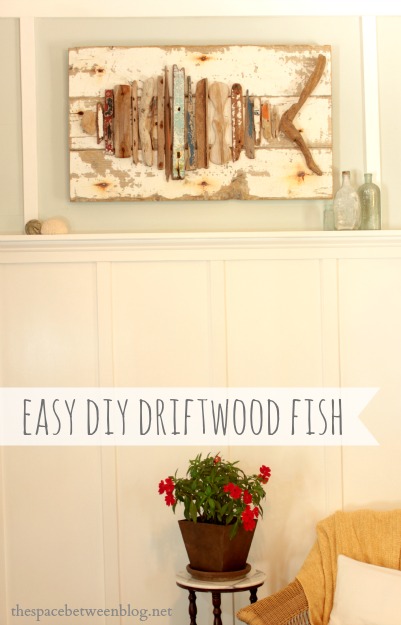 When you can, check out the space between where you will find us chronicling our house renovation process as we've recently purchased a 1950's Key West, FL conch home and are updating Every. Single. Surface.
One DIY project at a time.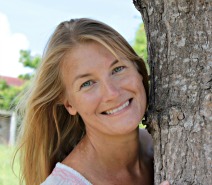 You can also find me on Facebook, Pinterest, Twitter andGoogle+. Stop by and say Hi! We'll be attempting to make the most of our every space. 🙂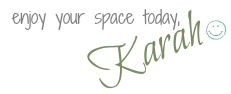 We are hosting Summer Camp Mon- Fri June 3rd to July 3rd (weekends will be for our regular posts). We are featuring awesome "Camp Counselors" (blogging friends) who have created super fun ideas and activities to help you SURVIVE summer with the kids. Click on the Summer Camp banner to be taken to our Summer Camp series.