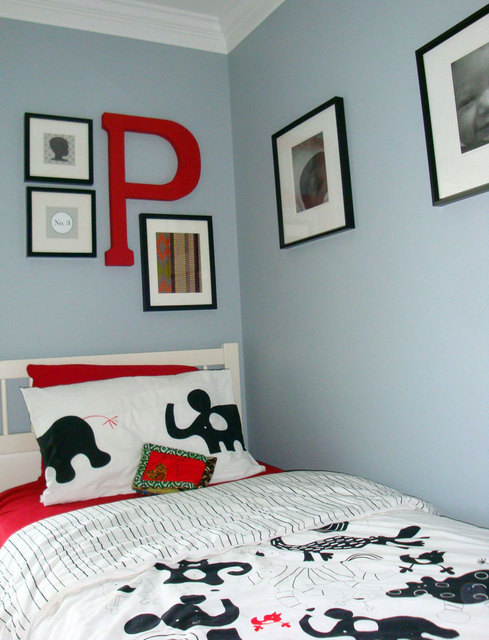 Stacy the owner and designer of Name Your Design has created this neutral modern palette for her little guy. She started off with the modern Barnslig Park duvet from IKEA as the basis for the bedroom. Stacy describes the letter P, "The cardboard "P" was $3 on the clearance rack at JoAnn Fabrics. I turned it into a project for my 5-year-old and had him paint it for his baby brother. I really love how it looks as part of the photo collage above his bed." The big boy bed is ready for future use – when her son graduates from the crib.
The blue-gray paint color is called Jubilee #6248 by Sherwin-Williams.
The alphabet zoo is from whatisblik.com
The canvas wall art is from Name Your Design
Thank you Stacy for sharing such a wonderful room.