I've been using a great new app (that works on my phone and other mobile devices) and was happy to test it out to help me with a room project I've been waiting to work on for a long time!
YP – Local Search & Gas Prices app is a wonderful tool to provide you with information on many  different businesses in your local area, including  restaurants, gas station, retail shops, movie theaters, contractors, etc. And guess what? It's FREE!
Ratings, reviews, videos and even deals across 18 million+ businesses are included in the app, making it easy to find businesses that offer the services  you may need. There are many vendors you can find for  home projects such as a sewing, handyman projects, gardening, plumbing, organizing, etc.
I found a handyman from the YP app and hired him to work on a couple of projects. Here is what I'm working on…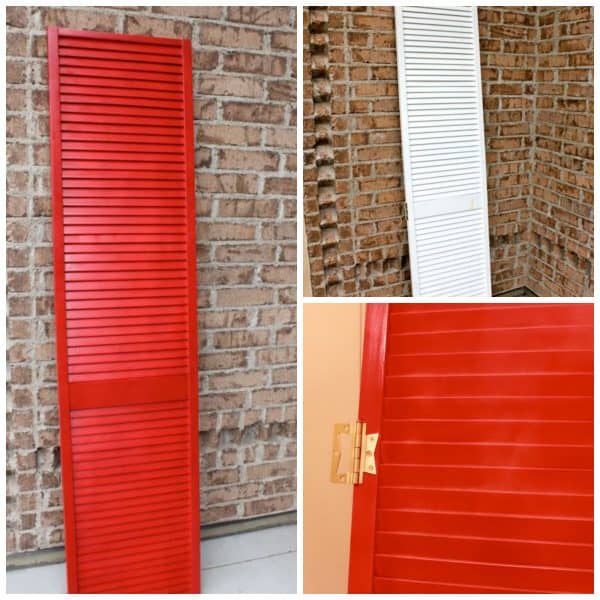 So, I decided to make a wood shutter valance. From a previous post you saw a sneak peek of a project I'm working on. The white louver door was painted red. The hinge was added to help hang the shutter on the wall above the window.

Brackets were purchased at Hobby Lobby. As you can see, I spray painted them an off-white.
Here is the area where the shutter is being placed and the pendant light is being changed out.
This chandelier use to hang in my daughters Parisian room. Find out what we did to make it work in this new room.
Look for the upcoming post to see how the shutter valance and chandelier turned out!
YP is offering YOU (one of my readers) a chance to win a $500 gift certificate for you to use on a project you've been wanting to work on!
To enter the $500 giveaway, please go here.