A birthday girl should be treated like a princess. There are so many creative ways you can dazzle up a shirt for her special day. You can create a girls birthday themed shirt that goes along with the motif of the party. For example – a cute cupcake shirt works for a baking party or a cowgirl hat with bandana fabric would be darling for a cowgirl theme. This candyland birthday shirt is bright and fun. The tutu is such a cute addition as well! Look below for some more birthday shirt ideas for girls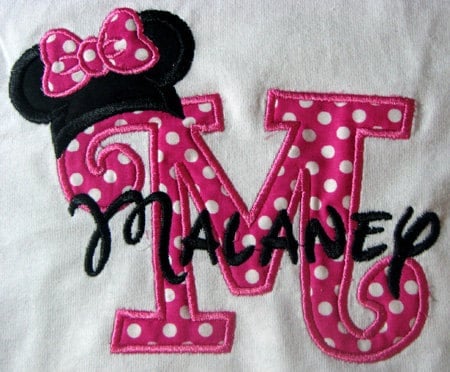 A fun Minnie Mouse themed birthday shirt for any age.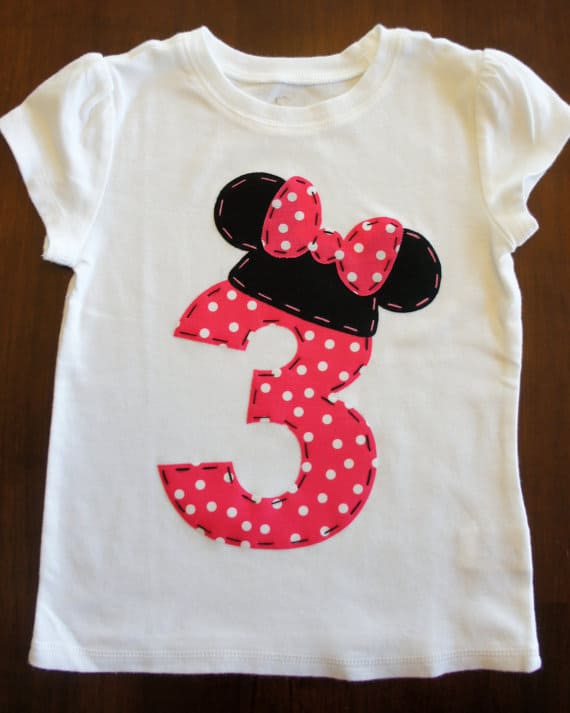 Birthday girl's age with Minnie Mouse ears for a cute birthday shirt.
Birthday cupcake shirt for a 1 year old girl.
How fun is this frilly cupcake shirt for a little girl's birthday?
Although this is for a 1 year old's birthday this idea would be cute for any age. Simple and cute birthday shirt.
Fun colors for a cowgirl's birthday shirt!
These bright colors and ribbons on the shirt are enough to make any birthday girl feel special!
Disney princess themed birthday shirt for your birthday princess.
Use a baseball tee for an older birthday girl shirt. You can design the front and the back.