Pantone recently announced the 2013 color of the year: Emerald Green!  It is a beautiful, rich, jewel toned green color with a hint of blue in it.  It is a really fun color!  So today I wanted to show you a few ways to incorporate Emerald Green into Kid Spaces!
Isn't this a beautiful color!?  I love the brightness and depth it can bring to a space! (
via
)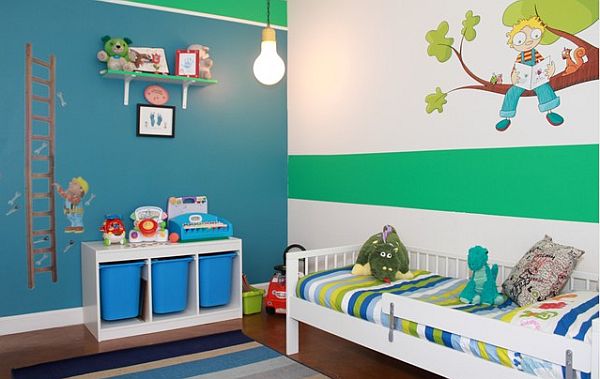 Adding an emerald green stripe on the wall is a simple way to incorporate this stylish color without a lot of work!  (
via
)
Consider updating a piece of furniture with an emerald green pattern!  (
via
)
Add a few cute animal wall stickers to your kids space for a bit of fun!  (
via
)
If you really want to go bold, emerald carpet can surly make a statement!  But even just adding a few accent pillows to your child's bed and a simple piece of artwork can turn a room into an updated stylish space, even for little ones! (
via
)
So what do you think?  Will you incorporate Emerald Green into your children's decor?  How about your own decor?


Posted on January 21, 2013

Categories:
Leave A Comment
Comments