I love Pantone's Spring 2013 color trend palette!  It is so bright and so fresh and a lot of fun!
So today, I could help but want to show you some super cute kids spaces that incorporate some of these spring color trends into them!  All of these rooms are bright, fun and spectacular!
(via)
This space manages to sneak in all of Pantone's spring color pallet in a fun and exciting way.  The key is to only include most of these bright colors in a small amount so it isn't too overwhelming and this space manages to do so successfully!
(via)
This more subtle approach to incorporating fun colors into this kids study space is really fun!  And it is done by adding pops of color (Poppy Red, Monaco Blue and Nectarine  using inexpensive accessories which means this is easily to change out when you are ready for a change.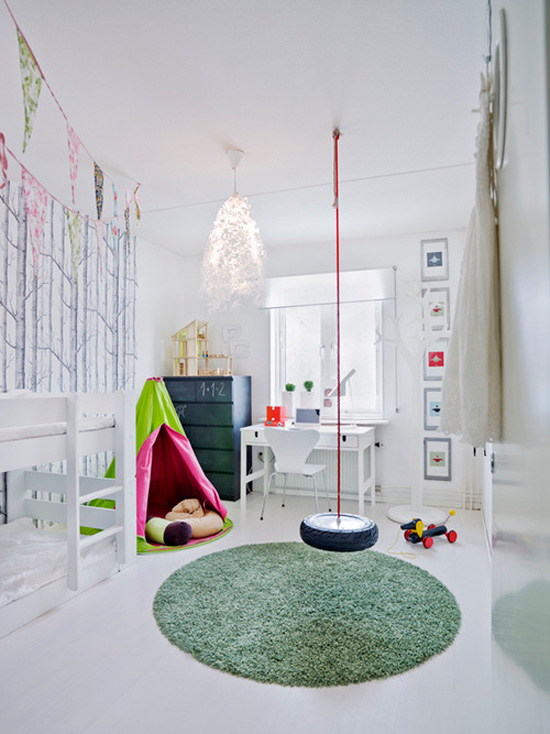 (via)
Again, I love the more subtle application of this room using the Grayed Jade rug and adding a few pops of bright colors such as Tender Shoots and Poppy Red.
(via)
This fun use of Lemon Zest and Dusk Blue in the nursery is simply divine.  It is bright and fun and is a great alternative to a pastel nursery.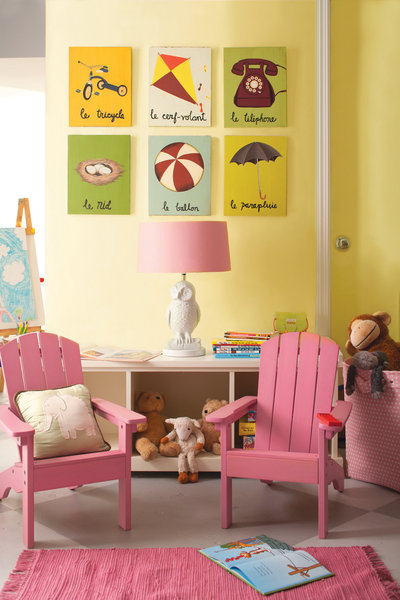 (via)
This space just makes me smile as it incorporates lots of fun bright colors from the 2013 spring palette line up: Lemon Zest, Tender Shoots, Dusk Blue and Poppy Red.
As we progress into Spring, you will see more and more of these fun and fabulous colors show up in home decor, fashion and even home accessories!  Do you think you will incorporate any of these colors into your home?
Save